Aaron Zang Takes Down First Place Prize of $23 Million USD
Published on August 3rd, 2019 7:16 pm EST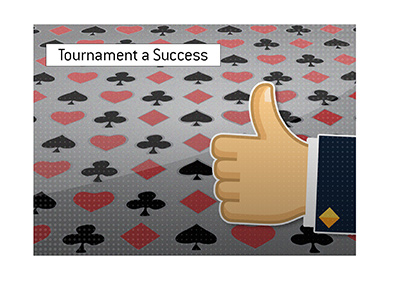 In the end it was a "recreational player" - not the likes of Bryn Kenney or Stephen Chidwick - that was declared the winner of the Triton Million in London.
Aaron Zang took down the single largest payday in the history of poker a few hours ago when he won the Triton Million for £19 million. This massive payday translates into a payout of roughly $23 million US Dollars.
It certainly wasn't easy sailing for Zang. With the tournament five-handed, Zang, a "recreational player", was seated with four professional players - Bryn Kenney, Dan Smith, Stephen Chidwick and Vivek Rajkumar. If you follow high buy-in tournament poker at all, you know just how hard this line-up was for Zang to successfully navigate through.
-
The final hand of the tournament saw the Zang and second place finisher Bryn Kenney get all-in after a flop of 8s-4s-3c. Kenney called off Zang's all-in for his tournament life and turned over As-6s for the nut flush draw, while Zang showed 8d-5d for a pair of eights.
The board ran out 9c-Kd, giving Zang the pot and the tournament victory. Kenney, who had a bunch of outs, bricked out and was forced to accept the second place payout of £11,670,000, which is the single largest payout of his career.
With that being said, Kenney's second place finish was more than enough to push him to the #1 spot on the all-time tournament money list, as he now has a massive $55.5 million in total lifetime earnings, which is more than $10 million ahead of the next closest competitor, Justin Bonomo.
-
Here is how the tournament ended up finishing out:
Aaron Zang, £19,000,000
Bryn Kenney, £11,670,000
Dan Smith, £7,200,000
Stephen Chidwick, £4,410,000
Vivek Rajkumar, £3,000,000
Bill Perkins, £2,200,000
Alfred DeCarolis, £1,720,000
Timothy Adams, £1,400,000
Wai Leong Chan, £1,200,000
Chin Wei Lim, £1,100,000
Winfred Yu, £1,100,000
-
All in all, this tournament was a massive success, as 54 of the richest poker players in the world paid buy-ins of over £1 million.
--
Filed Under:
Tournament Results