Staples Finishes in Fifth Place in KO Series #03-HR For $35,276.88
Published on September 9th, 2019 2:48 am EST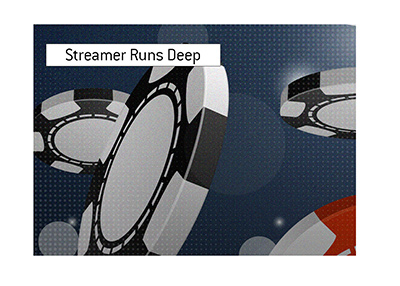 Earlier tonight, the Twitch.tv poker streaming world was set ablaze after Jaime Staples made the final table of KO Series #03-HR, which had a total guarantee of $750,000.
Staples, who is a member of partypoker Team Online, is one of the most popular poker streamers in the world. Staples has built up one of the largest poker followings on Twitch.tv, and parlayed this following into a sponsorship with Pokerstars before making the move to partypoker earlier this year.
Jaime has had some deep runs in big tournaments since switching to partypoker, though tonight's run offered up the potential of being the biggest cash of his poker career.
-
With five players left in the event, Staples had $35,276.88 (and the biggest cash of his life) locked up when the big stack decided to push all-in from the button. Staples woke up with pocket Kings in the small blind and elected to make the call. A double up would give Staples the chip lead, moving him closer to a $120k+ payday.
Things started out well for Staples, as the flop came Jd-7c-9d. Staples' opponent in the hand would win with either a Ten or Ace.
Things didn't change with the Turn, which brought the Jack of Clubs. Staples was one card away from a crucial double up.
The river brought the dagger for Staples and his thousands of Twitch.tv supporters, as the 10d came, giving Staples' opponent a Jack-high straight.
Staples was eliminated in fifth place for $35,276.88 in the $2,100 buy-in event, giving him the biggest cash of his career, though he was so close to a potential six figure score.
-
The KO Series continues on partypoker tomorrow, with Staples hoping for another deep run and another record score.
--
Filed Under:
Tournament Results