"EasyWithAces" Finishes In 23rd Spot
Published on September 24th, 2019 7:12 pm EST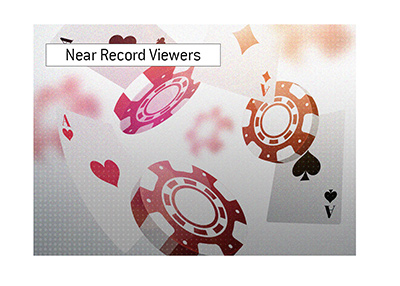 The poker community on Twitch.tv was treated to a deep run in the $5,200 WCOOP main event over the past couple of days.
Fintan Hand, who goes by the alias "EasyWithAces", is one of the most popular poker streamers on Twitch.tv.
Hand, who is a member of Team Pokerstars Online, made a very deep run in the $5,200 WCOOP (World Championship of Online Poker) main event, outlasting thousands of other players to finish in 23rd place.
The deep run from "EasyWithAces" lasted into the third day of play of the main event - at its peak, Hand's stream had over 17,000 simultaneous viewers, making it one of the most-watched streams from an individual poker streamer in the history of Twitch.tv.
-
"EasyWithAces", who ended up cashing for roughly $50,000, was nursing a short stack for the majority of Day 3.
After surviving a couple of all-in situations, "EasyWithAces" finally succumbed after electing to make his final stand with pocket Sevens.
With his stack dwindling, Hand was dealt pocket Sevens. The first player to act put in a mini-raise, followed by a call from a player in late position. After a bit of thought, "EasyWithAces" elected to commit the rest of his stack. The initial raiser called, while the player to Hand's right folded.
"EasyWithAces" saw the bad news when his opponent flipped over pocket Kings. Things went from bad to worse on the flop, as his opponent hit a set of Kings. With no hope for a flush, "EasyWithAces" was left to hope for the runner-runner Quad miracle, though it didn't come.
-
The $5,200 WCOOP main event ended up with a total of 2,236 entries, which created a total prize pool of $11,180,000.00.
The eventual winner of the event will walk away with $1,665,962.04, while the runner-up will take home $1,187,553.01.
"EasyWithAces", as mentioned, finished in 23rd place for a total payout of $50,834.34.
--
Filed Under:
Tournament Results