Published on September 17th, 2007 9:01 pm EST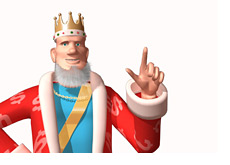 Since Annette "Annette_15" Obrestad took down the World Series of Poker Europe main event bracelet early Monday morning, people have been asking: will this victory be as big for online poker as Chris Moneymaker's victory was in 2003?
Chris Moneymaker's victory in 2003 essentially started the poker boom, as his victory received a tremendous amount of press. Combine that with the fact that he qualified for the WSOP online at Pokerstars, and you had a rags to riches story that lured millions of people into online poker.
Annette_15's victory is going to propel online poker to new heights, especially in Europe. Consider the fact that she is so young (18, almost 19.) Also consider the fact that she is female, which should attract more females to a predominantly male-dominated game. Then you have the fact that she hails from Norway, which will attract the interest of many Europeans. Then consider the fact that the World Series of Poker Europe will certainly be shown on nearly every television set in Europe over the next few months.
This will bring plenty of new people to the game of online poker. In addition, Annette's story is a genuinely interesting one, and there is no doubt that she will receive a great deal of press, which will attract even more players over the coming months.
Annette's win is a blessing for online poker, as her victory will attract thousands of new players, especially in Europe.
After all of the bad news from the past year, online poker needed a jolt and it received it in the form of "Annette_15."
--
Filed Under:
Tournament Results