Is The First "Galfond Challenge" Already Over?
Published on February 13th, 2020 4:07 pm EST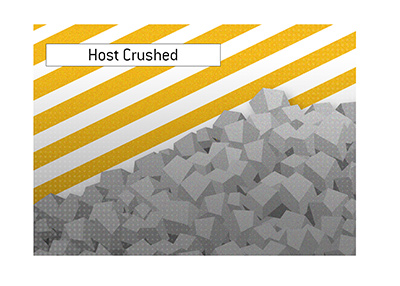 There is no doubt that the first "Galfond Challenge" has gone about as horribly as possibly for Phil Galfond so far.
The "Galfond Challenge" was a seemingly fantastic way for Galfond to gain some exposure for his new poker site, Run It Once. A series of high-profile challenges would ensure that there would be thousands of eyeballs on Galfond's new site, and that was invaluable.
What Galfond didn't bargain for, however, was that he would be absolutely crushed by "VeniVidi" at the start of his first challenge.
In fact, things have gone so poorly for Galfond that he is now considering conceding defeat in the first challenge and moving on.
In a Twitter post from a few days ago, Galfond outlined his current thinking on the first challenge.
Galfond revealed that he was obviously crushed by how the first challenge has gone so far (down 900k EUR less than halfway through the challenge) and that he is feeling upside-down right now.
Galfond also revealed that he will be paying six €3,000/session penalties to "VeniVidi" and taking the rest of February off to find the best course of action going forward.
This includes the possibility of Galfond conceding defeat to "VeniVidi" and presumably paying the €200,000 side bet out immediately.
-
Galfond has said that he'll decide by March 1st as to whether or not he'll throw in the towel against "VeniVidi".
It doesn't sound as though Galfond is throwing in the towel on the "Galfond Challenge" altogether. Having said that, there are some very good players that are waiting in the wings to take on Galfond, and it will be interesting to see how he performs going forward, especially after this disastrous start against "VeniVidi".
-
Here is Galfond's Tweet on the situation:
Unfortunately, my downswing in the first #GalfondChallenge has very much continued.

Iím taking a step back to do some thinking. Hereís an update, along with some more of my thoughts: pic.twitter.com/jIcN4Bc1Jz

— Phil Galfond (@PhilGalfond) February 11, 2020
--
Filed Under:
Cash Games