Challenge Still Remains Unresolved To This Date
Published on February 15th, 2020 11:22 am EST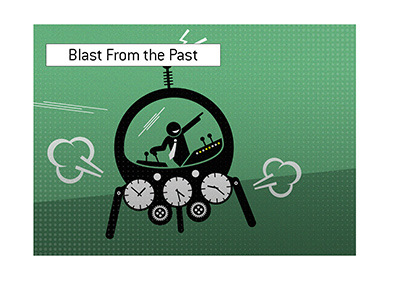 In August of 2010, Tom "durrrr" Dwan and Daniel "Jungleman" Cates officially started the second "durrrr Challenge".
It is now February of 2020, and the match between Dwan and Cates still remains unresolved, even to this date. This was made perfectly clear in a Tweet posted by Daniel Cates earlier this week, in which he asked Dwan:
"What happened to our arbitration of your challenge?"
-
There is a good chance that Daniel Cates and Phil Galfond play and complete their "Galfond Challenge" this year. A challenge that will start roughly ten years after the start of the second "durrrr Challenge". A challenge that will almost certainly be resolved before the second "durrrr Challenge".
When the second "durrrr Challenge" got underway:
-President Obama was roughly 1 1/2 years into his first term as President
-Donald Trump was hosting the "Apprentice" on NBC
-Lebron James made his "Decision" and signed with the Miami Heat
-the iPhone 4 had just been introduced
-Full Tilt Poker was thriving, and both Pokerstars and Full Tilt Poker were still serving the United States
-
Will the second "durrrr Challenge" be officially resolved by its 10 year anniversary date? This seems unlikely, as Cates has been publicly applying pressure for years, to seemingly no avail.
-
In case you were wondering, "Jungleman" is officially up $1,251,059.00 over Dwan in the second "durrrr Challenge", with 30,665 of the 50,000 hands remaining to be played.
Dwan had agreed to pay out his opponents $1.5 million if they managed to beat him in the Challenge. How much should Dwan have to pay out in order to exit this Challenge? This is likely where the point of contention lies, as well as what Cates is entitled to in terms of penalties, etc.
--
Filed Under:
Cash Games