Galfond Trims Deficit After Returning To Challenge
Published on March 8th, 2020 1:55 pm EST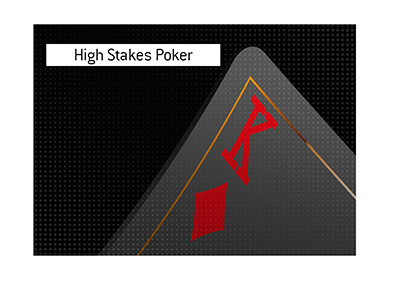 The time off for Phil Galfond clearly did him some good.
Earlier this week, the first "Galfond Challenge" between Phil Galfond and "VeniVidi" restarted.
After falling behind by a whopping €900,000 to start the "Challenge", Galfond announced that he was taking some time off to reassess things. At the time, he was frustrated and contemplating throwing in the towel against "VeniVidi".
Much to the surprise of some, Galfond announced last week that he would be continuing against "VeniVidi", despite the fact that the start of the Challenge had gone as poorly as possible.
Galfond made some adjustments upon his return, and the results were encouraging, as he managed to shave over €200,000 off of the deficit.
The first Challenge is set to last 25,000 hands, which means that we are roughly halfway through. Here are the numbers as of this moment:
Phil Galfond, -€685,112.95
"VeniVidi", +€685,112.95
Total Hands Played: 12,276
Total Hands Remaining: 12,224
Stakes: €100/€200
Sidebet: €200,000 to "VeniVidi" if he wins, €100,000 to Galfond if he wins
-
Galfond has been able to make some adjustments and shake off some rust over the past couple of sessions.
High stakes cash games are all about making adjustments, and it'll be interesting to see how both players adjust to Galfond's recent upswing.
--
Filed Under:
Cash Games