Galfond Has Been On a Rampage Since Taking Time Off
Published on March 21st, 2020 3:35 pm EST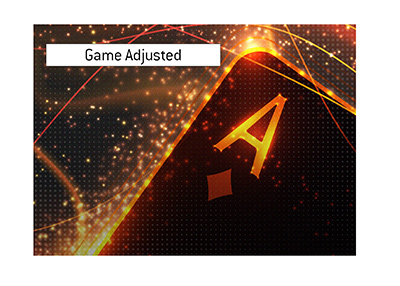 The penalties that Phil Galfond had to pay when he took time off from the "Galfond Challenge" was some of the best money that he ever spent.
After the first 9,927 hands of the "Challenge", things were looking pretty grim for Phil Galfond, as he was down over 900,000 Euros.
Practically every one of his sessions against "VeniVidi" had produced a sizeable loss. Galfond was frustrated and embarrassed, as the Challenge was being streamed to thousands of people across the world.
For a person who had once been regarded as one of the top players in the game, such a beatdown at the hands of "VeniVidi" was downright humiliating.
Had Galfond lost it? Was his lengthy absence from high-stakes poker too much to overcome? Had the game passed him by?
In late February, Galfond announced that he was taking some time off from the Galfond Challenge to re-evaluate and contemplate how he wanted to move forward. Would he throw in the towel and pay "VeniVidi" the €200,000 side bet and any possible buyout penalties? Or would he regroup and re-start the Challenge?
On the last day of February, Galfond announced that he would be re-starting the Challenge, despite the massive deficit that he was facing.
-
Since the Challenge re-started, Phil Galfond has been on a rampage, as he has managed to erase over half a million Euros from the deficit.
As of this moment, the numbers in the first "Galfond Challenge" look like this:
"VeniVidi", +€337,296.43
Phil Galfond, -€337,296.43
Total Hands Played: 17,364
Total Hands Remaining: 7,636
-
Galfond has over 7,500 hands remaining in the Challenge, which is more than enough time to catch up.
Galfond clearly made some very important adjustments, and he seems to be re-gaining his confidence. "VeniVidi" has had a hard time reacting, as he has watched his formerly massive lead evaporate.
Given how things have gone over the past couple of weeks, "VeniVidi" can't be feeling too great about where the Challenge currently stands, as Galfond has seized all of the momentum and continues to chip away at the deficit.
-
Not only does Galfond stand a chance of winning this Challenge, but he must now be feeling much more confident about the future Challenges as well.
--
Filed Under:
Cash Games