Galfond Has Cut Lead Down To Just €40,000
Published on April 3rd, 2020 2:19 am EST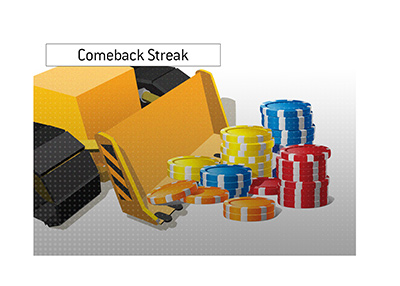 For a brief moment on Thursday afternoon, Phil Galfond retook the lead in the "Galfond Challenge".
After getting completely massacred during the first two weeks of the "Galfond Challenge", Phil Galfond managed to fight all the way back, and briefly was in the green on Thursday before "VeniVidi" reclaimed the lead at the end of the day.
Now, with the Challenge over 80% complete, the numbers look like this:
VeniVidi, +€40,607.06
Phil Galfond, -€40,607.06
-
Galfond has been completely bulldozing "VeniVidi" since returning from his self-imposed time away from the Challenge. The time off cost Galfond some money (in the form of daily penalties), though it was some of the best money that he has ever spent.
Galfond is now back to looking like the guy who used to beat the biggest games for millions of dollars, while "VeniVidi" has to be wondering what happened.
There are a little less than 5,000 hands left in the Challenge, which means that we should know the winner in 8-9 more sessions.
if "VeniVidi" can hold on and win, he'll earn an extra €200,000 from Galfond.
if Galfond can complete the comeback, he'll win an extra €100,000 from "VeniVidi".
-
The poker world doesn't have much to follow right now, as many big tournaments have been postponed or cancelled.
Phil Galfond's epic comeback has come at just the perfect time, and many thousands of eyes will be glued on the final 5,000 hands of the first Challenge.
--
Filed Under:
Cash Games