Marle Cordeiro Wants Compensation For Mike Postle's Alleged Cheating
Published on April 8th, 2020 1:34 pm EST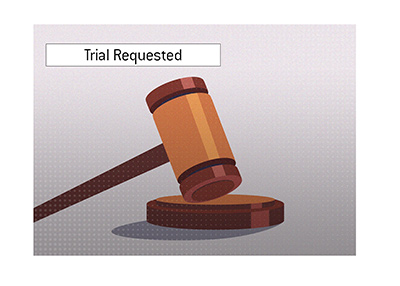 Add another lawsuit to Mike Postle's legal woes.
Earlier this week, TMZ reported that Marle Cordeiro (poker player, Twitch.tv streamer, Vlogger, Podcast host) had filed a lawsuit against Mike Postle.
According to Pokernews.com (link below), Cordeiro, who is being represented by Maurice "Mac" VerStandig, will be seeking $250,000 in punitive damages and "any other relief that may be just and proper".
Cordeiro has requested a Trial by Jury.
This lawsuit is separate to the one that was filed against Postle and Stone's Gambling Hall.
-
Mike Postle is alleged to have cheated while sitting in dozens of cash games at Stone's Gambling Hall. These sessions were streamed on Twitch.tv.
According to the two separate lawsuits, Postle is alleged to have used an unnamed accomplice to cheat the rest of the table. This was allegedly done by somebody viewing the stream (which showed hole cards) and sending the hole cards of all of the players at the table to Postle's cell phone (or some sort of listening device).
Postle absolutely demolished the majority of these games, which eventually made people suspicious. Postle's play was subsequently thoroughly scrutinized by the poker commiunity, with many coming to the conclusion that he cheated.
Postle, for his part, maintains his innocence. He is defending himself in the first lawsuit.
-
In her suit, Cordeiro pointed to one particular hand as an example of Postle's Godmode play.
With Cordeiro holding Q-10 and Postle holding Q-J, the flop came 9-J-8, giving Cordeiro the straight and Postle a pair of Jacks.
At this point, Postle became very passive, calling one flop bet before folding on the turn. In her lawsuit, Cordeiro alleges that this play was only attributable to "his [Postle] tortious conduct".
-
There is no word as to when Cordeiro and Postle will end up in a Nevada court room.
Source: TMZ.com -
Marle Cordeiro Sues Fellow Poker Player Mike Postle
Source: Pokernews.com -
Marle Cordeiro Files Lawsuit Against Mike Postle Seeking $250k
--
Filed Under:
Cash Games