Conclusion of First "Galfond Challenge" Set For Sunday
Published on April 11th, 2020 1:46 pm EST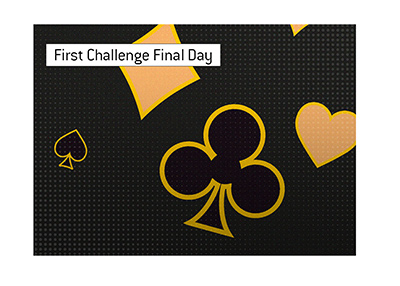 The first "Galfond Challenge" is set to conclude on Sunday, April 12th.
698 hands are all that remains of the first Challenge between Phil Galfond and "VeniVidi".
Things are about as close as they possibly could be going into the final day of the Challenge, with "VeniVidi" holding a very small lead of €8,000.
Here are the numbers as of this moment:
Phil Galfond, -€8,171.67
"VeniVidi", +€8,171.67
Total Hands Played: 24,302
Total Hands Remaining: 698
The stakes will be extremely high in the final session, as Galfond will pay his opponent an additional €200,000 if he loses the Challenge, while "VeniVidi" will have to pay out €100,000.
-
The story of this Challenge has been Galfond's dramatic rebound after falling into a hole of over €900,000.
At that time, Galfond seemed completely out of his depth. Had the game passed him by after an extended period of time away from the game? People wondered.
Galfond decided to take some time off and pay some penalties to "VeniVidi". After some contemplation, Galfond elected to continue the "Challenge", and things have been completely different ever since. "VeniVidi" wasn't able to adjust to Galfond's different style of play, and Galfond was able to completely erase a €900,000+ deficit.
In fact, Galfond briefly took the lead a few days ago, and things are now essentially even heading into the final day of play on Sunday.
-
After looking like it was going to be a completely one-sided affair, there is plenty of drama as the "Galfond Challenge" hurtles towards its conclusion on Sunday.
--
Filed Under:
Cash Games