Galfond Heavily Favored To Beat ActionFreak, Bill Perkins, Chance Kornuth and More
Published on May 9th, 2020 10:15 am EST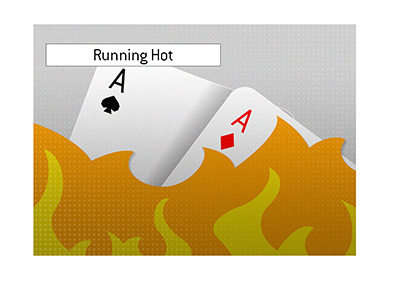 When Phil Galfond was down nearly a million Euros to "VeniVidi", his other opponents in the "Galfond Challenge" must have been salivating at the prospects of playing him.
After all, "VeniVidi" was crushing Galfond at the time, and Galfond seemingly couldn't win a hand to save his life.
Things have changed dramatically since that time, however, and Galfond is now heavily favored to win all of his remaining "Galfond Challenge" battles.
-
Let's take a look at the current odds for Galfond's ongoing and future matches, courtesy of PokerShares.com:
ActionFreak, 2.80
Phil Galfond, 1.47
*note: Galfond is currently up roughly €250,000 in this match after about 4,000 hands (15,000 hands will be played in the Challenge).
Bill Perkins, 12.00
Phil Galfond, 1.03
*note: Galfond is up about $90,000 in this Challenge after 862 hands. The Challenge will be declared over when either player suffers a $400,000 loss or 50,000 hands are played, whichever comes first
Chance Kornuth, 5.25
Phil Galfond, 1.17
Brandon Adams, 2.48
Phil Galfond, 1.57
Source:
PokerShares.com
Note: Galfond and "Jungleman" are going to be having a full Challenge at a later date (Galfond won a mini Challenge between the two earlier this week), though you'd have to assume that Galfond will be a favorite to win that match as well.
-
In short, PokerShares is saying that Perkins essentially has no chance of beating Galfond, while ActionFreak, Kornuth and Adams are sizeable underdogs.
--
Filed Under:
Cash Games