Published on September 23rd, 2007 8:36 pm EST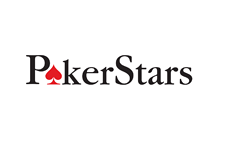 Sorel Mizzi, aka "Imper1um", aka "Zangbezan24", took down yet another High Stakes Showdown on Pokerstars today, besting Hold_emNL to take down the event. There were eight competitors in the $10k buyin high stakes showdown, and the level of competition was no joke, including the likes of Daniel Negreanu, Barry Greenstein and Sorel Mizzi.
Sorel Mizzi has absolutely owned these events so far. He took down the event today for $50k; he came in second on September 9th for $15k; he took down the event on August 12th for $50k; he took down the event the week before that for another $50k; and then to top it all off, he won on July 15th for a whopping $72k. To say that Mizzi owns these heads-up showdowns would be an extreme understatement. I can't think of too many people that I would take over Mizzi in this competition.
I think that Pokerstars needs to change the name of the "High Stakes Showdown" to the "Zangbezan24 Invitational." Whether it is live poker or online poker, Sorel Mizzi seems to leave a trail of bodies in his wake.
--
Filed Under:
Tournament Results