Galfond Holds Off Late Charge From "ActionFreak" To Win "Galfond Challenge"
Published on May 26th, 2020 5:34 pm EST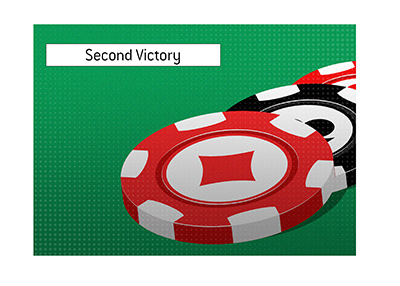 Phil Galfond won his second "Galfond Challenge on Tuesday afternoon after he held off a late charge from "ActionFreak".
The Challenge between Galfond and "ActionFreak" was a total of 15,000 $150/$300 Pot Limit Omaha hands. The winner would collect an additional €150,000 side bet from the loser.
There wasn't much drama in this Challenge, as Galfond was ahead for the vast majority of the contest. Try as he might, "ActionFreak" just wasn't able to get any momentum going.
In the end, the final numbers for the Challenge between Galfond and "ActionFreak" ended up looking like this:
Phil Galfond, +€114,803.51
"ActionFreak", -€114,803.51
-
With his Challenges against "ActionFreak" and "VeniVidi" now completed, Galfond will turn his attention to an ongoing Challenge against Bill Perkins (that is he ahead in and a heavy favourite to win), plus future challenges against Brandon Adams, Chance Kornuth and Daniel "Jungleman" Cates.
The starting dates for the future "Galfond Challenge" matches haven't been determined as of yet.
--
Filed Under:
Cash Games