Dismissal Comes as Shock to Poker World
Published on June 5th, 2020 1:38 am EST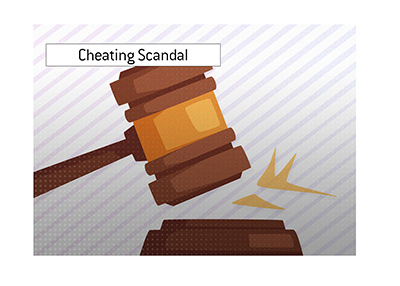 The poker world was left stunned earlier this week after United States District Judge William B. Shubb granted motions to dismiss a lawsuit that had been filed against Mike Postle, Stones Gambling Hall and Justin Kuraitis.
Those hoping for some sort of justice were left flummoxed after the dismissal. The judge in the case cited California law that bars "judicial intervention in gambling disputes", partly due to the fact that the damages are "inherently speculative".
According to Pokernews.com (link below), the lawsuit against Postle is now done, barring an appeal from the plaintiffs.
Given the judge's decision, there seems to be slim hope that an appeal would find for the plaintiffs when it comes to Mike Postle.
-
The poker world sifted through hundreds of hours of games that Mike Postle was involved in during the "Stones Live" streams on Twitch.tv.
This was one of the biggest investigations that the poker world collaborated on since the "Absolute Poker" superuser scandal over a decade ago.
In the end, virtually everybody came to the same conclusion - Postle had cheated. Most people felt as though Postle had an accomplice who was viewing the stream and passing him along the hole card information through either his cell phone or a device that was hidden in his hat.
This conclusion was reached after a quick analysis of Postle's superhuman results in the games, as well as his almost godlike playing of hands. Postle seemed to be aggressive in every situation where he was ahead, while suddenly screeching on the brakes when he fell behind.
Like with the "superuser" scandal, the poker community found that Postle's play was just too good to be true.
Nothing was ever definitively proven, however, and Judge Shubb said that he wouldn't intervene in what he felt was a gambling dispute.
-
Unfortunately for those who wanted to see Postle face some sort of justice, none looks to be coming, barring a successful appeal.
Source: Pokernews.com -
Plaintiffs Case Against Mike Postle, Stones Dismissed by Judge
--
Filed Under:
Poker Legal Issues