Michigan Joins Multi-State Compact
Published on April 6th, 2022 11:39 pm EST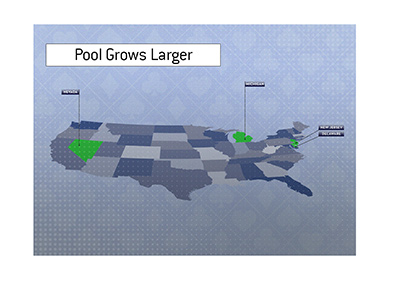 Good news for poker players in a couple of US states, as Michigan has officially been accepted into the Multi-State Internet Gaming Association.
This means that, pending the full execution of the agreement, Michigan will join Delaware, Nevada and New Jersey in the compact, which means that the online poker pool in all four states is about to grow even more.
Michigan and Nevada both online poker by itself, while New Jersey and Delaware offer a full array of online gaming.
-
The Multi-State Internet Gaming Agreement was established by Nevada and Delaware, as they were two of the first states to offer legal and regulated online poker, and they wanted to share liquidity.
New Jersey entered into the compact in 2017, and now Michigan has been accepted in 2022.
-
The hope now is that Pennsylvania will be the next to join the compact.
Their gaming laws allow for interstate compacting, though the process to sign off on the entering into the multi-state internet gaming compact is more complex and time consuming than some might think.
Government bureaucracy slows things down to a crawl, though there is a hope that the entry of Michigan clears the table for Pennsylvania to enter the compact.
-
All in all, this is very good news for poker players in Nevada, Delaware, Michigan and New Jersey, as the tournament fields will grow larger and the guaranteed prize pools will grow bigger.
--
Filed Under:
Poker Legal Issues