Published on September 24th, 2007 9:05 pm EST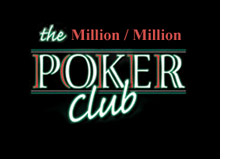 A few days ago, somebody asked me the question: which poker players have both a million dollars in cashes online, plus a million dollars in cashes live?
A number of potential names popped into my head, but after checking various online resources (thepokerdb.com, thehendonmob database), I had found that my list had narrowed dramatically.
After checking and thinking about it for a few hours, my list had been narrowed down to three names. This list is not meant to be complete; it's just a starting point for more research and for more potential names to be added to the list. First, here are the names that I thought might have a shot at it, but missed for various reasons:
1. Sorel "Imper1um" Mizzi. Easily fulfills the online requirements, however, comes up a bit short for the live requirements (even taking into account the chop at the Irish Poker Open.) Based on what I found online, he has had over $900k in live cashes but not quite a million yet.
2. JC Tran. Easily has enough live cashes. Chopped the WCOOP main event. But still does not have enough online cashes to qualify, unless he has played under names that I am not aware of.
3. Greg "Fossilman" Raymer. Again, not enough online cashes.
4. Chad "Lilholdem954" Batista. Easily fulfills the online requirements, but not there yet when it comes to live cashes. Batista has about $400k in live cashes.
5. Eric "Rizen" Lynch - just under $800k in live cashes.
6. Scott "emptyseat88" Fischman - not enough in online cashes.
7. Jared "Wacokidd" Hamby - fulfills the live cash requirement but doesn't yet have a million in online cashes.
8. Jimmy "Gobboboy" Fricke - doesn't have the live or online cashes to qualify, though his live cashes come close.
9. Cory "Ugotpzd" Carroll. Has the live cashes but not enough in online cashes as of yet.
10. James "Mig.com" Mackey - again, extremely close, but a bit light on the live cashes (just over 800k)
Here are the three names that have made the list so far:
1. Cliff "JohnnyBax" Josephy.
2. Kevin "Bel0wAb0ve" Saul.
3. Annette "Annette_15" Obrestad.
Now, I just went off of publicly accessible databases. If the databases are incorrect or incomplete, this could obviously change the list. If any more names come to my attention through online postings, I will add to this list but this is what I have come up with so far.
--
Filed Under:
Cash Games
|
Tournament Results
|
Players In The News