New Tables Opened Shortly After Signing of Patrik Antonius
Published on June 23rd, 2020 10:49 am EST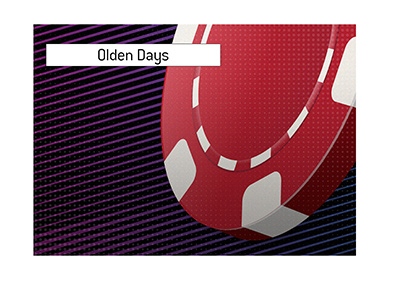 12 years ago today, Full Tilt Poker announced that they would be opening four new high stakes tables on their site.
These tables, which were opened shortly after the company signed Patrik Antonius to "Team Full Tilt", were meant to accommodate the big games that usually took place at Las Vegas casinos.
One of the tables was called "RailHeaven", which was a six-handed $500/$1,000 No Limit Hold'em table.
-
Full Tilt Poker's decision to open these high stakes tables (Pot Limit Omaha tables would follow later) had a profound impact on the lives of numerous people in the poker world.
For instance, Viktor "Isildur1" Blom made a name for himself on these tables, as he battled the likes of Tom "durrrr" Dwan and Patrik Antonius. Blom is still one of the most closely followed players in the poker world, and this is largely due to his play on Full Tilt Poker in 2009.
Brian Hastings' life was undoubtedly changed when he took over $4 million from Blom in a single session, which single-handedly ended the "Isildur1" fun on Full Tilt Poker.
Guy Laliberte likely never would have ventured onto Full Tilt Poker had the site not offered these ultra high-stakes cash games, and he wouldn't have been destroyed by the pros playing on the site. Laliberte still claims to this day that he was cheated.
-
In reality, the opening of the high stakes tables on Full Tilt Poker helped to quicken the fall of the company, which made it a significant event for practically the entire poker world.
Guy Laliberte said that the pros on the site were essentially playing with fake money, as they could just take endless "loans" from the company, many of which weren't paid back.
The high stakes games on the sites helped to accelerate the loans, as these pros wanted to play bigger and bigger.
In the end, Full Tilt Poker was co-mingling player deposits with business money, and when the music stopped, the company was insolvent, as they didn't have the money to pay back their customers.
--
Filed Under:
Cash Games