Published on September 25th, 2007 7:04 pm EST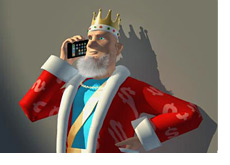 You look at the month that Chad "M8kingmoves" Batista has had and think that no one could possibly be having a better month than he is. However, Scott "Sctrojans" has done just that. Combined, these two have had more major cashes than any two players that I can remember in any single month.
Let's start with Scott "Sctrojans" Freeman. Just last night, he took down the $1k FTP tourney for $67k. From what I can see, "ScTrojans" has taken down seven tournaments so far in September. That's a $67k cash, a $25k cash, a $24k cash, another $24k cash, a $5k cash, a $16k cash and then to top it off, an $18k cash. And this is just for his first place finishes! He also has multiple five digit cashes for tournaments that he didn't take down. This is just for September!
Chad "Lilholdem954" Batista has had an exceptional month as well. He final tabled a Limit Hold'em WCOOP event; he took down a Super Tuesday event on Pokerstars for over $91k; and in addition to that, Batista took down multiple other tournaments this month, including a $37k score on Full Tilt Poker, and a $29k and $23k score on Pokerstars. Just a sick month, and when you include his cash game results, it's even sicker.
"Sctrojans" and "Lilholdem954" are undoubtedly the two hottest players in poker right now. It's really not even close.
--
Filed Under:
Tournament Results