Chance Kornuth Set To Battle Galfond in €100/€200 Pot Limit Omaha
Published on September 5th, 2020 3:18 pm EST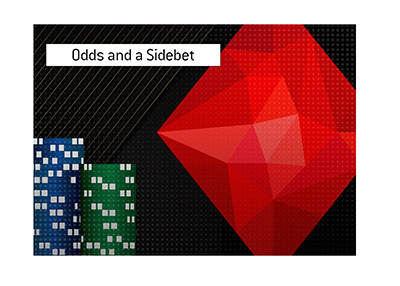 After resting for a couple of months, Phil Galfond is set to begin his next "Galfond Challenge" match on September 16th.
The opponent? Chance Kornuth, who will be battling Galfond for a total of 35,000 hands at €100/€200 Pot Limit Omaha.
Pokershares.com, which is offering odds on this battle, believes that Galfond is a massive favourite to win the battle, as their odds currently look like this:
Chance Kornuth, 5.40
Phil Galfond, 1.17
Despite the fact that the odds have moved dramatically in Kornuth's direction over the past couple of days, Galfond is still seen as having implied odds of over 85% to win this match-up.
There is a very big sidebet on the line in this battle. If Kornuth wins, Galfond will have to cough up an additional €1,000,000, while if Galfond wins, Kornuth will need to pay Galfond €250,000, on top of whatever he lost in the battle.
This should illustrate how confident Galfond is that he will win this battle.
-
Galfond is undefeated so far in "Galfond Challenge" battles.
Who can forget his dramatic win over "Venividi", when Galfond came back from a massive hole to win in the last couple of hands?
Galfond followed this up with a more comfortable victory over "ActionFreak", plus a win in a "mini Challenge" against Daniel "Jungleman" Cates.
On top of that, Galfond is currently winning an ongoing battle against Bill Perkins.
-
Does Chance Kornuth have what it takes to defeat Phil Galfond, who is clearly feeling at the top of his game once again?
We'll find out starting on September 16th.
--
Filed Under:
Cash Games