Match Will Take Place Live and on WSOP.com
Published on October 29th, 2020 8:25 am EST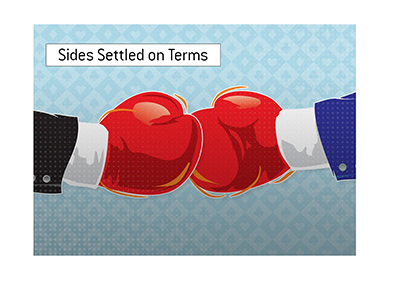 The start date of the Daniel Negreanu vs Doug Polk grudge match has finally been set.
After months of contentious negotiations, the two sides have seemingly settled on terms and are good to go.
According to Daniel Negreanu, the start date of the match will be November 4th.
Negreanu says that the first 200 hands will be with "actual chips and cards", with the rest of the match taking place on WSOP.com.
Here is Negreanu's Tweet about the match:
Itís soon, so I figured I would get everyone straight on the start date for the match.

It will start Nov 4th

Live @pokergo

First 200 hands with actual chips and cards.

Then I imagine roughly every other day @WSOPcom with various streams available.

— Daniel Negreanu (@RealKidPoker) October 29, 2020
-
The rules of the match look like this:
1. 2 Tables of $200/$400 No Limit Hold'em on WSOP.com
2. Stacks will be topped up automatically, with a new table being started when the stacks get too big
3. Minimum of 12,500 hands, with the loser able to extend the match for an additional 12,500 hands
4. No charts or HUDs or other assistants may be used
-
Negotiations centered around a number of issues including: where the match would take place, how many hands would be played, etc.
-
Here are the current odds for the match, courtesy of Pokershares.com:
Daniel Negreanu, 5.25
Doug Polk, 1.18
--
Filed Under:
Cash Games