Does Negreanu Stand a Chance Against Doug Polk?
Published on November 1st, 2020 12:37 pm EST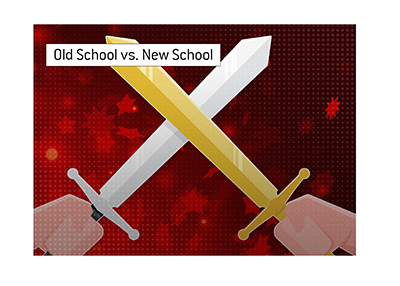 The upcoming heads-up battle between Daniel Negreanu and Doug Polk, which begins on November 4th, is a big, big deal in the poker world.
The first 200 hands of the match are being streamed live on PokerGo.
A number of bookmakers, including William Hill, are offering betting on the match.
The first "Galfond Challenge" match between Phil Galfond and "VeniVidi" ended up being big, though Negreanu/Polk will be much bigger.
The dynamics of the match are fascinating for many reasons.
To start, Polk and Negreanu absolutely hate each other. Polk has been needling Negreanu for years, and the situation between the two came to a head after Negreanu's infamous outburst on Twitch.tv. Polk created a Youtube video (which has since been taken down) in which he needled Negreanu again, and the heads-up match was born.
In addition, Negreanu and Polk are two very prominent names in the poker world. Daniel Negreanu is arguably the biggest name in all of poker, while Polk is widely known in the poker world for a multitude of reasons (successes at the poker table, successful poker businesses, smart use of social media, etc).
-
The most interesting aspect of this match, however, is the "old school" vs "new school" battle.
Can Negreanu, who played poker well before the "poker boom", beat somebody who was one of the top cash game players in the world?
Can Negreanu possibly make up ground on somebody who plays close to optimal poker?
How much of a thorough understanding does Negreanu have of the concepts that makes the top online players so great?
The "old school" vs "new school" aspect of this match is why the likes of Phil Hellmuth and Mike Matusow are betting on Daniel Negreanu to win. Negreanu is representing them in this match-up - if Negreanu gets smoked, what does that say about the rest of the "old school" players who made their names before the "Moneymaker Boom"?
On the other hand, the vast majority of younger players believe that Negreanu is a massive underdog in this match (bigger than the odds would imply) because he doesn't understand key concepts, and he won't have had enough time to become an elite-level online heads-up player.
-
We'll finally start to get some answers when Polk and Negreanu begin their match on November 4th.
--
Filed Under:
Cash Games