Negreanu Up $155k Over First 2,965 Hands of Challenge
Published on November 19th, 2020 12:45 pm EST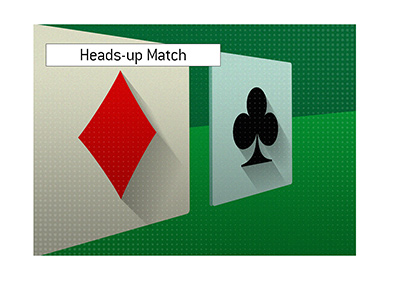 Many people assumed that Daniel Negreanu was going to get destroyed in his heads-up Challenge against Doug Polk.
Negreanu, the famous poker player who got his start before the boom in online poker, would be hopelessly outclassed by somebody who made the perfect play almost every time.
The "live" player vs the player who logged millions of hands online. It wasn't supposed to be close.
The odds prior to the Challenge getting underway certainly reflected this line of thinking, as Doug Polk had implied odds of over 90% of winning the Challenge.
Most people thought that Negreanu would get destroyed over the first 12,500 hands and throw in the towel.
-
It's still early in the Challenge, but Negreanu is certainly proving that he will be no pushover in this match.
Over the first 2,965 hands of the Challenge, Negreanu is now leading by $155,206.89.
While there are certainly going to be swings over the course of the match, Negreanu is proving that he won't be steamrolled by Polk.
After the first online session of the match, Polk smoked Negreanu, and most people assumed that this would continue.
To his credit, Negreanu managed to turn things around, and is now up about 4 buy-ins.
-
With all that being said, Doug Polk is still the considerable favourite to win the Challenge. Here are the current betting odds, courtesy of Pokershares.com:
Daniel Negreanu, 4.60
Doug Polk, 1.21
These odds have narrowed considerably since the start of the Challenge, when Negreanu was as much as 9.00 to win.
-
Heads-up matches are all about making the proper adjustments. Both of these players are immensely skilled, and it will be interesting to see how the players adjust their tactics going forward.
--
Filed Under:
Cash Games