Chance Kornuth Holds Small Lead After First 15,000 Hands
Published on November 20th, 2020 6:57 pm EST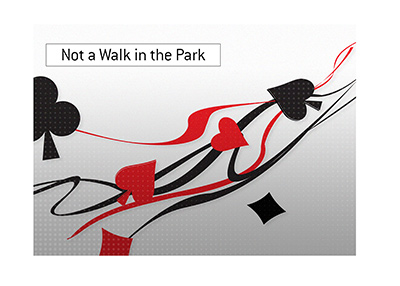 The "Galfond Challenge" match was supposed to be a cakewalk for Phil Galfond.
Prior to the match getting underway, Galfond was a massive favourite to defeat Kornuth in his next "Galfond Challenge".
The size of the sidebet reflected Galfond's confidence in his chances of winning, as he was putting up $1 million against Kornuth's $250,000.
After Galfond's victories over both "VeniVidi" and "ActionFreak", nobody was expecting Kornuth to give Galfond much of a challenge. Galfond's confidence seemed to be sky-high, which was looking to be bad news for Kornuth.
-
With nearly 15,000 hands of the 35,000 Challenge completed, Kornuth holds a small $79,500 lead.
The stakes are $100/$200 and the game is Pot Limit Omaha. Kornuth clearly did his homework before the start of the match, as he has more than held his own so far.
Galfond got off to a quick lead in the match, though Kornuth made the proper adjustments and managed to swing the match in his favour.
In fact, Kornuth built up a pretty sizeable lead of his own, though Galfond has been whittling away over the past few sessions.
The Challenge continues to be very close, as Kornuth is up roughly four buy-ins, which is nothing in Pot Limit Omaha.
-
Phil Galfond has had a couple of tough completed Challenges so far, with the "VeniVidi" match requiring a massive comeback in order to win.
Those who thought that Kornuth would be a pushover were wrong, as it appears as though he is going to push Galfond to the bitter end. There is an incredible incentive for Kornuth, as Galfond will need to cough up $1 million in a sidebet if he loses.
--
Filed Under:
Cash Games