Things Not Looking Good For Negreanu As Challenge Carries On
Published on December 1st, 2020 12:29 pm EST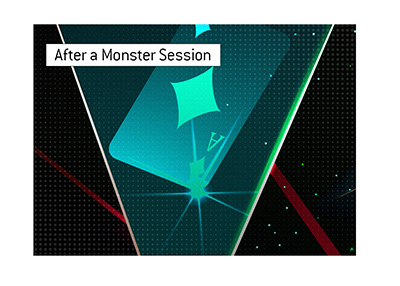 The betting markets are speaking loudly about Daniel Negreanu's chances of reversing course and pulling out a win against Doug Polk.
According to the betting markets, Daniel Negreanu has implied odds of just 7.4% of reversing his luck and defeating Doug Polk in their heads-up challenge.
Doug Polk, on the other hand, is seen as having a 96%+ chance of maintaining his lead and winning.
-
After some early successes, Daniel Negreanu has fallen behind Polk.
Here are the stats as of this moment:
Doug Polk, +$578,417.57
Total Hands Played: 6,227
The Challenge calls for a minimum of 12,500 hands to be played, with the loser after those hands having the option to continue for another 12,500 hands.
Here are the betting odds as of this moment, courtesy of
Pokershares.com
:
Daniel Negreanu, 13.50
Doug Polk, 1.04
So, a successful $100 bet on Negreanu to win would return a total profit of $1,250, while a successful $100 bet on Polk would return just $4.
-
The biggest session of the Challenge so far was Session 12, which is where Polk won $332,178.14 over a total of just 684 hands.
Here is what Polk had to say about it:
Session 12: +$332,178.14 over 684 hands

Total: +$596,197.89 over 5,751 hands

Monster session today. Hit everything. Every hero call went right. Every big bluff got through. Every runout gave me the nuts. Every all in went my way. This was the kind of session you dream about.

— Doug "Truck Driver" Polk (@DougPolkVids) November 29, 2020
Here is a recap, courtesy of Doug Polk, of some of the biggest hands of the challenge so far:
-
Is Daniel Negreanu good enough in this format to turn things around, or will Polk cruise to a victory?
--
Filed Under:
Cash Games