Galfond Up Over $350,000 With 12,000 Hands Remaining
Published on January 8th, 2021 4:42 pm EST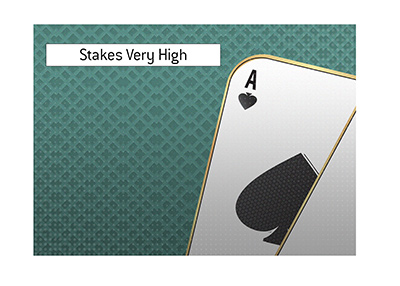 The poker world is almost entirely focused on the ongoing match between Doug Polk and Daniel Negreanu.
After all, that match has everything - two people that genuinely don't like each other, one of the most famous players in the poker world and a "new school vs old school" dynamic.
At the same time, Phil Galfond and Chance Kornuth have been grinding away to finish their 35,000 hand challenge.
Unlike the "Venividi" match, the Galfond vs Kornuth match has largely gone unnoticed, mainly due to Polk vs Negreanu.
-
The stakes in this latest "Galfond Challenge" match are very high.
If Chance Kornuth wins, he will receive an additional $1 million from Galfond.
If Galfond wins, he will receive an extra $250,000 from Kornuth.
The general consensus heading into this match was that Galfond would easily win and maintain his perfect record in "Galfond Challenge" match-ups.
After getting out to an early lead in the Challenge, Galfond started to slip.
At one point, Galfond was down over $340,000.
Since that time, however, Galfond has seemingly figured things out, as he has gone on a $600,000+ upswing.
-
The Challenge calls for 35,000 hands of $100/$200 Pot Limit Omaha to be played.
As of this moment, 23,000 hands have been played, and the results look like this:
Phil Galfond, +352,500
Chance Kornuth, -352,500
-
While there is obviously still time for Kornuth to make a comeback, he'll need to reverse the momentum soon so that he doesn't dig too big of a hole for himself. If he gets too far back, Kornuth will need to take more chances, and this will play straight into Galfond's hands.
--
Filed Under:
Cash Games