Published on October 3rd, 2007 2:02 am EST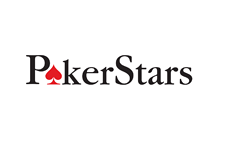 Another scandal in the online poker world?
Or simply a false alarm?
When "TheV0id" took down the main event of the WCOOP for $1.2 million dollars, people immediately went to sites such as thepokerdb.com to see what kind of a history this player had.
People were surprised to see that this was the only tournament that "TheV0id" had ever played on Pokerstars, and they happened to take down the main event in their first tournament on Pokerstars.
Now, there can be explanations for this; it could have been a semi-serious live poker player who decided to sign up and play the WCOOP main event. This wouldn't be unheard of.
But is there something more sinister going on?
Rumors have been floating around online (link at the bottom of this article) that "TheV0id" was the "sister" of a well-known pro named Mark Teltscher (finished second at the Barcelona EPT Open, and won an EPT event in '05 in London.) The rumors (this is just rumor, we haven't heard anything ourselves) say that Mark and his sister both played in the WCOOP main event, using the same IP address.
Against, right now it's just rumor and speculation, but everyone is talking about it, so we are going to report on it. I am sure that Pokerstars will be issuing a statement regarding this situation after they conduct an investigation (if there is any investigation ongoing.)
We will update this situation once we receive more information.
--
Filed Under:
Poker Scandals
|
Online Poker Rooms