Bad Blood As Challenge Reaches Its Last 5,000 Hands
Published on January 30th, 2021 10:24 am EST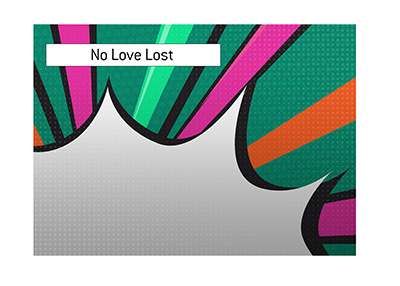 The good vibes between Doug Polk and Daniel Negreanu that were seen at the start of their Challenge seem to be long gone.
Prior to their heads-up Challenge getting underway, Daniel Negreanu and Doug Polk really did not like each other.
In fact, hate is likely not too strong of a word in this case. Polk enjoyed trolling Negreanu on a number of different issues (including "More Rake is Better" and Negreanu's famous Twitch outburst), which left Negreanu fuming. There certainly was no love lost between the two when the Challenge officially got underway.
The first couple hundred hands of the Challenge took place in a "live" environment, and most people were surprised at how civil the two men were towards each other. In fact, they seemed friendly.
As the Challenge progressed, there was no real bad blood between the two, aside from a few innocent jabs here and there.
-
In recent days, however, the bad blood between Polk and Negreanu has risen back to the surface.
Tensions mounted when Polk, who is up handily in the Challenge, decided that he was going to start limping his button. With such a large lead, Polk wanted to keep the pot sizes reasonable in order to reduce his variance.
In response, Negreanu started to take 20 seconds to make all of his decisions, which infuriated Polk.
Here is what Polk had to say:
Completely pathetic showing from @RealKidPoker today

Tanking 20 seconds to open, tanking 20 seconds to check flop, tanking every single decision in an effort to slow the game down to nothing.

Total piece of shit move.

— Doug "Lock It Up" Polk (@DougPolkVids) January 27, 2021
Negreanu responded in a Youtube video:
Negreanu said that he would keep his sessions short and tank in order to come up with the "perfect pre-flop strategy".
-
Things got so heated that the session was halted and Phil Galfond, the arbitrator of the Challenge, was called in to make a ruling. Here is Galfond's Tweet in reference to the call:
-
Professional poker players are almost all on Doug Polk's side in this situation, as they feel that Negreanu was out of line and showed poor poker etiquette.
One thing is for sure - Polk and Negreanu are back to openly disliking each other again.
--
Filed Under:
Cash Games