20,000 Hand Challenge Will See Bill Perkins Get Spotted $720,000
Published on February 13th, 2021 10:33 am EST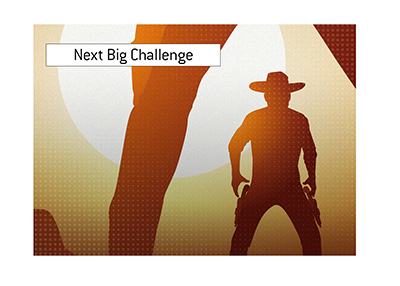 Daniel Negreanu vs Doug Polk is done, as is Phil Galfond vs Chance Kornuth.
The poker world is thirsting for another heads-up challenge to rail, and they are going to get it soon in the form of Landon Tice vs Bill Perkins.
The Perkins vs Tice Challenge, which is expected to get underway in a couple of months, will see the young and hungry Tice (just 21 years of age) battle against the deep-pocketed Bill Perkins, who used to run a hedge fund.
To make things even more interesting, Tice will be spotting Perkins an eye-popping 9bb/100 hands.
The Challenge will be 20,000 hands of 200/400 No Limit Hold'em, which means that Perkins will get a "head start" of $720,000.
So, if Tice ends up winning $500,000 from Perkins over the course of the challenge, he will still lose, as he has agreed to give Perkins 9bb/100 hands.
-
Perkins is very wealthy, loves poker and loves prop bets, so this is the perfect challenge for him.
Tice, on the other hand, wants to prove that he belongs at the biggest stakes in the world.
Tice, who will be selling a great deal of his action for this challenge, has some of the brightest minds in the poker world mentoring him.
Perkins, on the other hand, is seen as a recreational player who has the deep pockets to buy into any tournament or cash game that he wants.
-
While Perkins can certainly hold his own in a full table high-stakes cash game, heads-up No Limit Hold'em is an entirely different beast, as evidenced by the recent battle between Daniel Negreanu and Doug Polk.
-
Despite Bill Perkins' large $720,000 advantage to start the match, PokerShares.com still has Tice listed as the person with the best odds to win the Challenge. Here are the current betting odds courtesy of
Pokershares.com
:
Bill Perkins Loses Less Than $720k or Wins, 2.40
Landon Tice Wins More Than $720k, 1.61
-
This should be a fascinating match.
Will Perkins play a passive style in order to minimize variance? Will Tice play recklessly in order to counteract the 9bb/100 handicap?
Who do you think takes this Challenge?
--
Filed Under:
Cash Games