Highly Anticipated Heads-Up Match Set To Begin on June 2nd
Published on May 15th, 2021 3:51 pm EST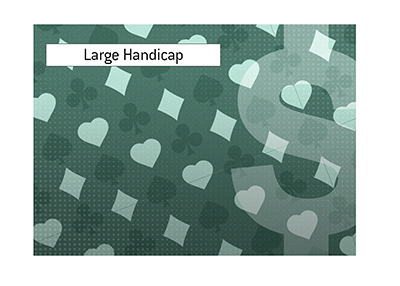 The poker world is getting ready for the next big heads-up match.
Earlier today, Landon Tice revealed the start date for his highly anticipated battle against Bill Perkins - June 2nd.
The battle has generated a great deal of side bet action already, mainly due to the stipulation that Perkins is getting "spotted" $720,000 over the course of the 20,000 hand Challenge.
Tice, who is in his early 20s, will be spotting the deep-pocketed former hedge fund manager, Bill Perkins, an insane amount for the match.
The match will consist of 20,000 hands of $200/$400 No Limit Hold'em, which means that Tice will be spotting Perkins 9bb/100 hands.
-
Despite this very large handicap, Landon Tice is still the favourite to win the Challenge, according to Pokershares.com.
Here are the current odds as of this moment:
Bill Perkins to lose less than $720k or win, 2.40
Landon Tice to win more than $720k, 1.61
-
Tice has already said that the Challenge is going to consume a "very large" part of his bankroll, which Perkins obviously has no money worries whatsoever.
How will this play out during the match? What happens if Perkins gets out to an early lead? How will the much younger Tice react?
We'll start to find out the answers to these questions on June 2nd.
--
Filed Under:
Cash Games