Published on October 6th, 2007 11:55 pm EST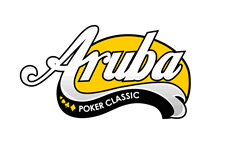 Travis "TravestyFund" Rice took down the Aruba Poker Classic on Saturday, taking down $800,000 for the first place finish.
548 players took part in this popular event, with many of the top "online" players in attendance. The event has proved to be extremely popular due to the beauty of Aruba and the all-around fun time that is the Aruba Poker Classic.
"TravestyFund" played an extremely solid event and certainly deserved to win, though in the final hand of the tournament he put quite a beat on the second place finisher, Jim Mordue.
All of the chips got in the middle with Mordue holding the AK of clubs and Rice holding KT. The turn was a ten and the river brought no help to Mordue, and Rice was soon taking a victory dip in the pool, fully clothed. Mordue took home $478,405 for his second place finish.
Some familiar names that managed to cash were:
Matt "Plattsburgh" Vengrin finished 7th for $47,840
Matt "Hazards21" Giannetti finished 12th for $26,580
Jonathan "FieryJustice" Little finished 25th for $15,945
Chris "brsavage" Savage finished 53rd for $7,975
All in all, this was a very successful event, and I am sure that we will soon hear the tales of debauchery that went down in Aruba.
--
Filed Under:
Tournament Results