Published on October 12th, 2007 5:25 pm EST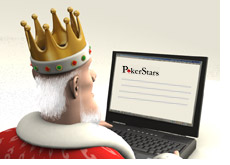 We said that we would keep everyone right up to date, and that we would post anytime we heard anything. Well here is the latest email that we received from the Pokerstars Support Manager, which just came in a few minutes ago:
Hello XXXX,
Thank you for your email.
At the present time, our investigation is still ongoing; as I'm sure you
can imagine, with the amount of money involved, we are going to exhaust
every possible method of investigation to determine the truth of what
occurred before taking action.
If you have any further questions, please let me know.
Regards,
Jacob
PokerStars Support Manager
This investigation has almost been running for two weeks now. As soon as we receive any more information, we'll let everyone know.
--
Filed Under:
Poker Scandals
|
Online Poker Rooms