Phil Hellmuth Moves To 8-1 on "High Stakes Duel"
Published on January 27th, 2022 12:37 am EST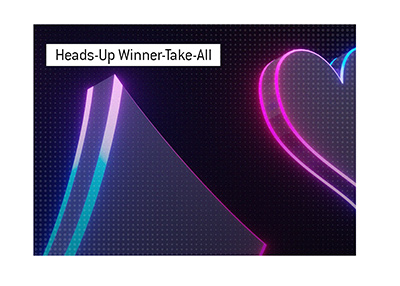 Phil Hellmuth is the king of "High Stakes Duel" once again.
Earlier today, "The Poker Brat" avenged his only loss on "High Stakes Duel" by defeating Tom Dwan in a heads-up, $400,000 winner-take-all match.
As a result of this victory, Dwan and Hellmuth are now deadlocked 1-1 in "High Stakes Duel" matches, while Hellmuth moves to a very impressive 8-1 on the show.
-
The second match between Hellmuth and Dwan lasted a little over three hours.
There wasn't much in the way of fireworks, as both men were content to let the other make a mistake.
After winning a few big hands and pressuring Dwan, Hellmuth finally took down the match after his A-K offsuit bested Dwan's pocket eights in an all-in, pre-flop confrontation.
The two men laughed and shook hands at the end of the match, as the bad blood that existed between the two men years ago has clearly disappeared.
-
After losing the second match, Dwan now has the option to request a rematch, which he will almost surely do.
The buy-in will be even bigger if Hellmuth and Dwan play for a third time, as it will be a $800,000, winner-take-all affair.
-
As mentioned, Hellmuth is now an impressive 8-1 on "High Stakes Duel", with three wins over Antonio Esfandiari, three wins over Daniel Negreanu and single wins over Nick Wright and Tom "durrrr" Dwan.
After losing to Tom Dwan in their first match, it appeared as though Hellmuth might be done with the show, though he decided to take on Dwan for a second time, posting his eighth win in the process.
--
Filed Under:
Cash Games