Published on October 16th, 2007 3:14 am EST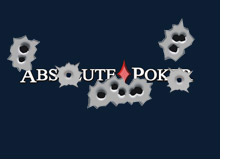 The Absolute Poker controversy keeps getting more wild by the day.
So when we last left you, Absolute Poker had issued a statement denying that anyone had access to a "superuser" account and that no one could see any hole cards. After poring over the hand histories and evidence, they said, they had found no evidence of any wrong-doing. They would continue to investigate though, they had said. I thought at the time that Absolute Poker would just go into ignore mode from that point on, and the issue would eventually be dropped.
Well hold on..
Apparently, "CrazyMarco" (the player who had come second in that now infamous tournament that was won by "Potripper") asked for the hand histories from this tournament from Absolute Poker.
Absolute Poker sent the hand histories. Unfortunately for them, they also included the hole cards of every player at the table, and not just CrazyMarco's hole cards.
After viewing just a couple of hands, you can come to the conclusion that Potripper was cheating. The evidence is overwhelming. It is just ridiculous, and I find it hard to believe that they didn't do a better job of hiding it. Always getting his money in good, and never putting in an extra chip when he is behind in a hand. Going over the top of a re-raiser of a board of 8d 6d 3s holding the Q 10 of clubs, when his opponents are holding K J and Q J. Holding pocket Jacks against an opponent holding A Q, and check folding on the turn when a Queen comes out. Playing almost every hand when his opponents aren't dealt a big hand, but folding when an opponent at the table is dealt a big hand. Open folding KQ one hand (when an opponent is dealt AA), but raising 2/6 UTG when none of his opponents at the table have big hands. Going through a stretch when he wins something ridiculous like 65 hands out of a total of 90 hands. You can go on and on; if you need to see for yourself, there is plenty of evidence on Pocketfives and Twoplustwo. The people on those sites have done a TREMENDOUS job in getting these hand histories out to the public. Who knows how many other tournaments on Absolute were won in this fashion?
Absolute automatically loses all credibility because they say that there was no evidence of a "superuser" account in the hand histories. Oh really?
The best part of this story is just being fleshed out right now though. Who was involved in this operation?
Absolute Poker not only made a huge blunder in sending out the hand history with all of the hole cards displayed, but they also included the email addresses / account id's / IP Addresses of everyone who opened up a table as an observer during this tournament.
Apparently an Absolute Poker account with an ID of 363 opened up Potripper's table two hands into the tournament and railed him the entire way. The ID number is significant because this would indicate that this account was one of the first accounts EVER at Absolute Poker, making it likely that this is a person with extremely close ties to the company (employee, owner, shareholder, etc.)
Potripper folds the first two hands of the tournament, then ID 363 opens up Potripper's table to observe, and suddenly Potripper starts going wild, winning practically every hand.
The prevailing theory in the poker community? Potripper was a dummy account, and ID 363 had access to hole cards, and was relaying them to "Potripper."
Apparently the IP address of User ID 363 resolves to Costa Rica as well, which is home to Absolute Poker.
The story gets more interesting by the minute, and I am doing my best to keep up with it.
I feel that it's important to report on this story, as it has big implications for online poker as a whole. In the end, protecting players is much more important to me than burning a bridge with an online poker room. We need to do our part to get the story out there, so that everyone can figure out exactly what happened, and make sure that it doesn't happen again. Nothing can be explained away in regards to this situation, the cat is out of the bag..
More updates are coming on this story..
Edit
: This Article is Almost a Day and a Half Old. Visit the links below to be brought fully up to date on this story..
Some Important Links:
2+2 Thread Detailing the Situation
Great Article On the Situation *Digg it*
If you are tired of all of this "superuser" controversy and want to play at a room with absolutely no issues, then you should seriously consider Pokerstars. To find out how to qualify for a 100% deposit code, simply visit our
Pokerstars Promo Code
page. The Pokerstars bonus is extremely easy to clear, and they are the largest poker room in the world.
--
Filed Under:
Poker Scandals
|
Online Poker Rooms