Published on October 20th, 2007 3:41 am EST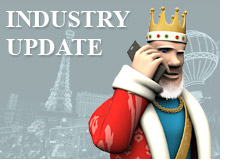 Here is a quick recap of some of the stuff that went down on Friday, plus a few other interesting tidbits of information:
-Absolute Poker has still not released their "comprehensive" official statement, in which they will hopefully reveal some of the details into how their system was compromised and who profited from it. Apparently a statement is forthcoming on Saturday.
-this story hit the mainstream press hard on Friday. MSN and ABC News both had coverage of the story (links below) and apparently ESPN is working on their own piece
MSN Story
ABC News Story
-the MSN news story provided a glimpse into what the Absolute Poker defense might be. MSN said that they had spoken to a representive of Absolute Poker, and this representative had claimed that a "geek" who was an employee of Absolute Poker had hacked the system. This "geek" had apparently wanted to show upper management at Absolute Poker that the system could indeed be hacked. Once he had hacked the system, according to Absolute Poker, he decided to enrich himself by between $400,000 - $700,000 by exploiting this newfound vulnerability in the software. And at the same time, he somehow managed to deliberately use information that would frame Scott Tom, former CEO of the company, if he was ever caught
-the online poker community collectively slapped their foreheads upon reading this and said "Are you kidding me?"
-the online community waits for AP's official statement (still forthcoming) before deciding on their next move. Will AP come clean or pin this whole mess on a "geek"?
-we've seen a big uptick in the amount of traffic from Costa Rica to our web site. In July and August, we had zero user sessions that originated from Costa Rica. In September, when we first started reporting about the story, we had 26 sessions that originated from Costa Rica. This month, so far, we've had 137.
-Absolute Poker is apparently planning on giving every observer listed in the Hand History of the infamous "Potripper" tournament $500 for having their personal information (email address and IP address) published
Where does the story go from here? It all depends on Absolute Poker's statement on Saturday. If they try to serve the public with a BS story, then this story will continue to have legs, as the online community won't stand for it.
Our next article will come when AP posts their official statement.
--
Filed Under:
Poker Scandals