Published on November 12th, 2007 6:20 pm EST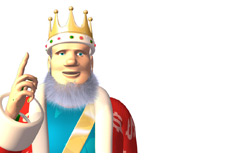 Let's be real.
For the past few months, Full Tilt Poker has been pretty much dead when it comes to high limit games on the site.
Sure, David Benyamine ALWAYS seems to be playing, but aside from that, there have only been infrequent visits by some of the other pros on the site.
A number of the top players on the site refuse to play each other, so you can regularly log in and see 7-8 heads up high limit tables open, with only one player sitting at the table. It seems as though all of the top players are simply waiting for someone to take a shot in the big game.
This is why Tie53 is great for online poker, and specifically Full Tilt Poker. I have no clue who he is, but it's obviously that he has a whole pile of money, and loves to gamble. He has re-energized the high limit No Limit Hold'em games on Full Tilt Poker, and he has people railing and watching.
Those that were bored with the nitty play over the last few months have been excited to see the incredible swings that Tie53 has had to endure over the past month or so. He'll regularly be up or down $200k in one session (usually down from what I have seen) and he'll play anyone. He doesn't seem to be particularly attached to his money, which makes for some great games.
Rumors are swirling as to who this player could be. A pro who is playing under a new alias? Some ultra-rich unknown player? A shared account of some sort?
Who knows. All I know is that I really hope that Tie53 keeps playing, as the high limit games on Full Tilt are suddenly alive again.
--
Filed Under:
Cash Games