Published on November 14th, 2007 2:20 am EST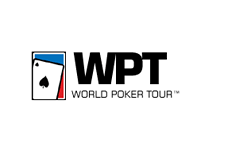 The final table at the 2007 World Poker Finals at Foxwoods was absolutely stacked this year. First you had Nenad Medic, the defending champion of this tournament who headed into the final table as the short stack. Then you had Mark Weitzman, a professional poker player of 21 years with six World Series of Poker final tables under his belt. Then you had Nick "TheTakeover" Schulman, who won this event two years ago and is one of the top young poker players in the world. Last but not least, you had Tom "Durrr" Dwan, one of the top online cash game players in the world.
However Mike Vela, senior vice president of an investment company, rose above all of the talent at the table and took down his first WPT event ever. Mike entered the event through a $1100 supersatellite, and has been playing poker for four years.
Once the action got down to four handed, it wasn't even really close, with Vela building up a huge stack and never relinquishing it. Mark Weitzman was the first to fall, followed by Michael White, who finished fifth.
Tom "Durrr" Dwan took a brutal beat to finish in fourth, as he got all in with AK only to be sucked out on by Mike Vela who was holding KJ. The river was the crippling Jack, and "durrr" was eliminated.
Nenad Medic finished third for $486,367, leaving Vela and Schulman to battle heads-up for the championship. The battle was a short one, as they got all of their chips in with Schulman holding pocket fives and Vela holding AQ. It wasn't to be Schulman's day, as an Ace and a Queen came on the flop, and the tournament was over. Vela took down over $1.7 million dollars for his first place effort.
Another impressive showing by the young poker talent, as Schulman, Medic and Dwan are all in their early 20's. Based on the history of the past couple of months, I wouldn't be surprised if Full Tilt Poker inked both Schulman and Dwan to deals soon.
--
Filed Under:
Tournament Results