Published on November 20th, 2007 5:07 pm EST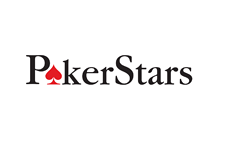 For those of you who don't know, Jeff "Actionjeff" Garza recently started up his blog again, which is located at www.jeffgarza.com. He used to post infrequently to this blog, then he took it down, and now it's up again.
Anyways, as of yesterday there were two blog entries on the site. One, an introductory post that basically said, I'm back to blogging, and then another post that was titled "I Quit Pokerstars." This post has been subsequently deleted. The content was fairly interesting though.
In the deleted posting, Garza said that "Pokerstars is rigged", and after "14 months of near statistically impossible run-bad on one site while I crush every other site, I'm done."
Garza said in the posting that his all in equity late in tournaments on Pokerstars is under 20%, and that he ran $90k below expectation in cash game all-ins so far this year on Pokerstars. He also goes on to say that he crushes Full Tilt Poker, which he certainly does.
I guess the question is, did he just make this post during a particularly heated moment and then decide to delete it after the fact, or was it a joke, or did he take it down because people were making fun of him due to the fact that he said that Pokerstars was rigged. Whatever it was, the post is now gone from his site (though you can see the post in its entirety on several sites.)
Anyways, I thought that this was interesting. A top poker player said that he was quitting a major site because it is "rigged"; I think that it's newsworthy. I'd be interested to know why he deleted the posting though.
--
Filed Under:
Cash Games
|
Players In The News