Published on December 4th, 2007 5:46 am EST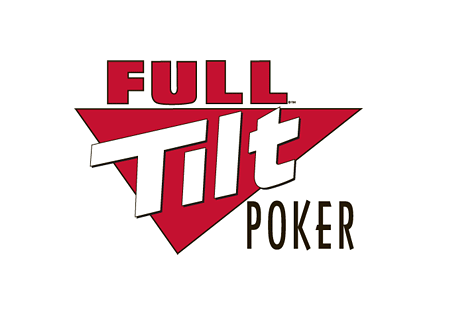 The first thing to note is that this compilation of stats only includes No Limit Texas Hold'em and Pot Limit Omaha. Games such as H.O.R.S.E., Omaha H/L and Mixed PLHE/PLO are not included in these stats.
The second thing to note is that we obtained these stats from our friends at
High Stakes
. They do their best to track as accurately as possible, but obviously can't guarantee that the stats are 100% accurate.
Niki "Kaibuxxe" Jedlicka stands out as one of the biggest winners YTD, as his "Kaibuxxe" account is currently up over $3.1 million dollars on the year. Jedlicka then signed a deal with Full Tilt Poker and started playing under the alias "Niki Jedlicka", and since then has dropped over $900k, but he is still up well over $2 million dollars on the year.
"pr1nnyraid" is statistically the biggest winner in the No Limit Hold'em games so far this year, as his account is currently up over $2.2 million dollars after just 31,684 hands.
Many players have strong results in one game, and then weak results in the other game. Take David Benyamine. Two of the accounts that Benyamine has played under in 2007, "David Benyamine" and "ballsrider", are two of the biggest winners in Pot Limit Omaha YTD. I count over $4.1 million in profits between these two accounts. But then, another Benyamine account "magicpitch1" and the account "David Benyamine" are currently down an estimated $2.5 million dollars on the year in NLHE.
Phil Ivey is the only player to appear in the top 10 list of biggest winners in both No Limit Hold'em and Pot Limit Omaha. He is currently up over $800k YTD in No Limit Hold'em, and he is also up just over a million dollars in Pot Limit Omaha, not including tonight's beatdown of Patrik Antonius in the $500/$1000 Pot Limit Omaha game.
The biggest loser, and the man who seems to fuel the high stakes economy? "noataima", who is widely rumored to be Guy Laliberte. "noataima" has dropped an astonishing $3.4 million dollars in the NLHE games, and an additional $1.8 million dollars in the Pot Limit Omaha games. "noataima" holds the distinction of being the biggest loser in both the NLHE and Pot Limit Omaha games.
"durrr" is a big winner in the NLHE games, up over a million dollars on the year, but is a big loser in the PLO games, down over $1.4 million dollars YTD.
Patrik Antonius has done well, as two of his accounts, "Luigi66369" and "FinddaGrind", are in the top ten list of biggest winners for Pot Limit Omaha, for a combined score of over $2 million dollars. Antonius has played on a number of different accounts in the past year, so it is hard to determine exactly how much he is up.
Best short-term performance would go to "Till_I_Collapse", who is up almost a million dollars after just 2908 hands of NLHE. This works out to a ridiculous profit of over $332 per hand. Worst short-term performance would go to "Shark_Man_Mike1", who lost over $574k over just 1086 hands after coming out on the short end of a battle with "Tie53."
Other players rounding out the top five biggest winners in NLHE include Brian "sbrugby" Townsend and "Genius28", both with earnings of about $1.2 million dollars. "Ziigmund" and Gus Hansen round out the list of top 5 biggest NLHE losers, with Ziigmund dropping around $1.1 million and Hansen dropping around $700k.
"DaFool" and "KObyTAPOUT" join "Kaibuxxe" and two of the Benyamine accounts as the top winners YTD in Pot Limit Omaha. Both "DaFool" and "KObyTAPOUT" have about $1.4 million in earnings YTD in Pot Limit Omaha. Dustin Dirksen joins "noataima", "durrr", "patatino" and "Niki Jedlicka" on the list of the bottom five PLO players for the year.
Most durable player? David Benyamine. Combine all of his accounts and he has played a ridiculous number of hands this year. That is, until he swore off of playing on Full Tilt Poker and disappeared.
In the end, it is impossible to get a real idea of the total earnings or losses of some of these players, due to them playing under multiple accounts, playing on a friend's account, etc. It is fun though to see the money that is won and lost on these tables on any given night.
--
Filed Under:
Cash Games