Published on December 5th, 2007 2:49 pm EST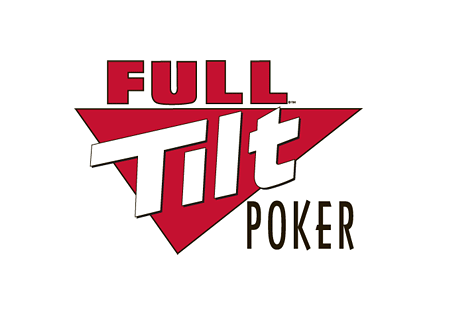 Pokernews.com has posted the first in a two-part series in which they jointly interview Sorel "Imper1um" Mizzi and Chris "BluffMagCV" Vaughn.
In case you weren't following this saga, Chris "BluffMagCV" Vaughn made headlines about a month ago when he took down the Full Tilt Poker Million Guaranteed under his "BluffMagCV" account, and then took down the Pokerstars Sunday Million tournament the very next week under his "SlippyJacks" account.
Some in the poker community were immediately suspicious, and suspected that there might have been some shenanigans going on. Their suspicions were confirmed when Soren Kongsgaard, who finished second to "BluffMagCV" in the Full Tilt Poker event, posted an email that he had received from Full Tilt Poker, stating that he had been declared the winner of the event due to "BluffMagCV" being disqualified.
Word quickly spread that the reason "BluffMagCV" had been disqualified was because another player had taken over his account late in the tournament. This player ended up being Sorel Mizzi, arguably one of the best poker players in the world. The other players in the tournament were obviously unaware that a world-class poker player had suddenly barged his way into the tournament.
Anyways, Full Tilt Poker investigated and ended up banning both players from their site. Considering that "Imper1um" is a highly ranked player and winner of multiple FTOPS events, this was a pretty big deal.
There was a public outcry, and Mizzi said that he would be conducting an interview with a major poker publication to tell his side of the story.
Here are the main points made in the interview:
-Chris Vaughn says that his connection started to lag with about 24 people left in the tournament, and that he was considering driving to work to hopefully play with a better connection
-he contacted Mizzi on Instant Messenger about possibly playing his account while he drove to work
-the discussion quickly led to Mizzi simply buying the account instead, and a deal was quickly struck
-Vaughn gave Mizzi his password, and Mizzi logged into the account and finished out the tournament
-Mizzi maintains that he is not a cheater
-Mizzi says that this is the first time that he has ever done something like this
-Mizzi says that "ghosting" of players happens in the high and low limits online and there is nothing that can be done
-Vaughn admits that he lied in an interview with the "BigPokerSundays" Internet radio show
My personal opinion is that this interview made them look much worse than before. They both come out looking really bad, IMO.
The second part of the interview (which will be released tomorrow) will talk about Vaughn's Pokerstars victory.
Pokerstars always investigates each account that participates in the final table of a major event on their site, so I can tell you that they found nothing wrong with Vaughn's victory on Pokerstars. Whether or not they choose to investigate a second time, after the incident with Full Tilt Poker, is another question.
My questions are:
1) Given everything that has happened, should Chris Vaughn be allowed to maintain his position as Managing Editor of Bluff Magazine?
2) Is this really the first time that Mizzi did something like this? Or was this just the first time that he got caught?
3) Did Vaughn win the Pokerstars Million without help from anyone else?
4) Should Mizzi be banned from sites such as Pocketfives.com for this?
5) How much of this stuff is going on that we don't know about?
Source:
Poker News
--
Filed Under:
Poker Scandals