Published on December 23rd, 2007 1:47 am EST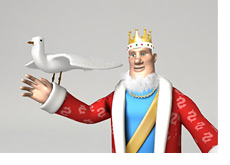 If you follow online poker at all then you already know who "JJProdigy" is. He was banned in February of '06 for multi-accounting, and it was also revealed at that time that he was just 16 years old.
On Saturday, "JJProdigy" issued an apology on 2+2 and Pocketfives to the online poker community. In the posts, he states that he is apologizing to the poker community and is ashamed for what he did. (link to actual apology at the bottom of this article).
Many people question the timing of the "apology." Josh Field is turning 18 in a couple of weeks, and has already stated that he plans on playing the PCA and the Aussie Millions. Many people just figure that he is issuing an apology now so that he can try and garner a bit of good will before he plays at any live events, where there will undoubtedly be many people that aren't too happy with him.
In some of his follow-up responses after the apology, "JJProdigy" has said some interesting things. First off, he confirmed what everyone already knew; he has been actively playing since being banned from many of the major sites. He has been actively playing on the sites that he had been banned from.
He won't list any of the accounts that he has played under since being banned.
He won't answer questions as to whether or not any of his friends have engaged in cheating.
He posted this on 2+2 in regards to how he multi-accounted:
"To pull it off, it is quite simple. Sites can detect two things: ip addresses and the computer used. As long as you have different ip addresses and different computers, it is an easy stunt to pull off. For the different ip addresses, I simply used Verizon Wiresless cards.
One of the problems I soon began to realize was getting money into accounts. Inter account transfers are the easiest and most logical decision, but that makes links to your accounts which is one of the first suspicions. Near the end, I tried to get different deposit methods with each account, whether it be Visa check cards or ePassporte."
He says that he multi-accounted as recently as a month ago.
Some people claim that "JJProdigy" allegedly has a four or five laptop setup with wireless cards for multi-accounting.
"JJProdigy" says that his biggest win was around $200k since being banned.
He says that he stakes 20 people.
People have been speculating as to what accounts he has been playing under recently, but nothing has been confirmed as of yet, though there are some strong suspicions.
He admits to buying out an account and finishing out a tournament multiple times.
He says that he has had 2 accounts at the same final table before.
He sometimes "ghosts" his staked players.
People accused him of multi-accounting the $5200 freezeout on Pokerstars last week but he denied it.
He has offered to help the online poker sites try and plug some of their security holes.
People have speculated that he has bought dormant, unused accounts to fuel his multi-accounting.
We'll keep updating this page as more details and confessions are released.
Should be an interesting PCA and Aussie Millions for "JJProdigy." Many players are going to have some harsh words for him, and I can't imagine that Pokerstars will be overly happy that he is playing in the event.
Link to apology
--
Filed Under:
Poker Scandals