Published on January 4th, 2008 8:47 am EST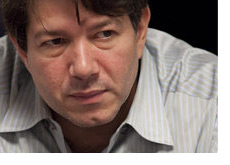 2008 has just barely gotten underway and there has already been some exciting high stakes action on Full Tilt Poker. The high limit games were pretty much dead on the site for a couple of months, but now they have come back with a vengeance.
So far in 2008, David Benyamine is the big winner in the Pot Limit Omaha games with just over $398k in total profits. "DaFool" is lagging just behind with $372k in profits. Benyamine is a world-class Pot Limit Omaha player and will likely finish 2008 as one of the top PLO players on Full Tilt; the question is, can he keep himself away from the No Limit Hold'em games? Last year, Benyamine made millions playing PLO but then turned around and dropped millions playing No Limit Hold'em.
"kinexxx" is the big No Limit Hold'em winner so far in 2008 with just over $350k in profits. Much of this was made from "urindanger" during their heads-up matches together. Speaking of "urindanger", he has dropped over $217k in NLHE and $133k playing Pot Limit Omaha so far in January.
Some other early big winners and losers include:
"Hansom" Man, +148k, NLHE
"traheho", -241k, NLHE
"FinddaGrind", +73k, PLO
"durrrr", -164k, PLO, +46k, NLHE
It's obviously very early in the year, but there has been a lot of action on FTP the past couple of days and I thought it would be fun to see who the big winners and losers so far were. David Benyamine has returned to Full Tilt Poker with a vengeance, already having been involved in a couple of the biggest pots of the year so far.
Photo: GreasieWheels.com
--
Filed Under:
Cash Games