Published on January 12th, 2008 5:04 am EST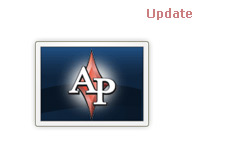 The Kahnawake Gaming Commission announced on Friday that it had completed its months long investigation of Absolute Poker. This investigation relates to the entire "superuser" scandal which broke back in late September / early October. We won't rehash the entire story here, as I am sure that you know already what transpired.
Anyways, in their final report regarding the "complaints of cheating", the KGC said:
-they first received complaints of cheating on Oct 16, 2007
-the investigation was in regards to "people associated with Absolute Poker" being able to see the hole cards of other players at the table
-on Oct 17, the KGC mandated Gaming Associates to carry out a full audit and review of Absolute Poker's systems and personnel
-this investigation lasted 10 weeks
-commencing on August 14th and lasting approximately six weeks, the following accounts were used to compromise Absolute Poker and cheat innocent players: GRAYCAT, PAYUP, STEAMROLLER, POTRIPPER, XXCASHMONEYXX aka SUPERCARDM55, DOUBLEDRAG, RONFALDOXXB aka ROMNALDO
-person(s) associated with AP's operations deleted certain logs and records after the infractions took place
-no evidence that Absolute Poker as a business entity benefited from these cheaters
-principles of Absolute Poker failed to contact the Commission within 24 hours of learning of these infractions, as they are supposed to do
-Absolute Poker made appropriate efforts to reimburse all cheated players
-Absolute Poker has taken actions to ensure that this doesn't happen again
-Absolute Poker will now be subject to random audits of logs and records over the next two years
-Absolute Poker needs to implement a continuous compliance program as directed by the KGC
-persons responsible for the cheating must be permanently removed from AP operations
-AP must pay a $500k fine within 60 days
-AP must pay a deposit to the KGC that will be held for two years which will help to offset the costs associated with any future breach of the Kahnawake Gaming Law
-AP to repay all of the costs associated with the investigation
I don't know about you, but a few things jump out at me after reading this report:
1. It doesn't name names.
2. The fine is laughably small considering the seriousness of the infraction and the amount of $ that Absolute makes on a daily basis.
3. How exactly was KGC able to properly investigate if logs and records had been deleted?
4. How does one person delete critically important logs and files? Aren't there any kinds of safeguards in place? Do you think that one person at Pokerstars could delete important log and data files? I don't think so. Even if it were possible, I guarantee you that Pokerstars would have back-ups and copies of back-ups.
The whole thing smells funny to me, but that's just my opinion.
Here is the link to the report if you are interested:
KGC Report
--
Filed Under:
Poker Scandals