Published on January 24th, 2008 9:02 pm EST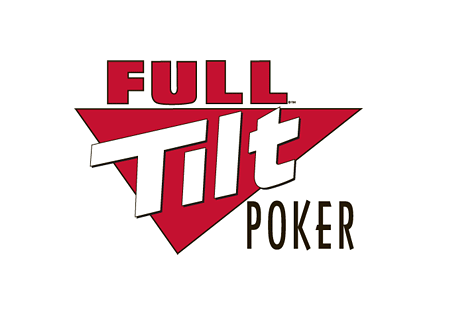 It's still early in 2008 but so far "Dustin Dirksen" and "Ziigmund" have jumped to the front of the pack as two of the biggest winners on Full Tilt in 2008.
"Dustin Dirksen" is off to a torrid start, banking nearly a million dollars in high stakes Pot Limit Omaha so far in 2008. According to Highstakesdb, Dirksen is currently up $992k from January 1st to January 23rd.
"Ziigmund", known for his aggressiveness and extreme variance, is currently up over $600k in Pot Limit Omaha over the same time period. Ilari Sahamies, aka "Ziigmund", is also up over $200k in the high stakes NLHE games, which might come as a surprise to some. "Ziigmund" has publicly stated that his NLHE game isn't anywhere close to his Pot Limit Omaha game. So far so good for "Zig" in 2008 though, as he is up over $800k in just 3 1/2 weeks.
"kinexxx" continues to lead the No Limit Hold'em standings, having banked nearly 300k so far in 2008 in 3933 hands. As mentioned, "Ziigmund" is second on the list with $203k, followed by "guaranteed376" with $187k, "OMGClayAiken" with $177k in earnings and "MUCKEMSAYUHH" with $170k in earnings.
As mentioned, "Dustin Dirksen" is leading the way in PLO earnings so far in 2008 with nearly a million dollars in profit, followed by "Ziigmund" with $610k in earnings. Patrik "FinddaGrind" Antonius is #3 with $450k in profits, followed by "DaFool" who is +$355k and Eila who is +$279k. "guaranteed376" is also on the top ten list of biggest PLO earners in 2008 with a PLO profit of $157k.
On the flip side, Phil Ivey leads the way for biggest Pot Limit Omaha losers on the site in 2008 with a total loss of just under $400k. Tom "Durrrr" Dwan is second with a loss of $352k. "noataima", who was the biggest PLO and NLHE loser on FTP last year, is third on the list with a total loss of $340k. "noataima" is rumored to be Guy Laliberte, which would make sense considering the amount of money that "noataima" drops on the site.
Gus Hansen, even given his massive one day heater a few days ago, is still down over $200k YTD in the high stakes PLO games.
Clearly the majority of the action so far this year has been in the Pot Limit Omaha games. Last night there were up to 8 200/400 PLO tables running at once, and the high stakes No Limit Hold'em games were dead.
We'll have another update on the high stakes FTP games at the end of January.
Source:
Highstakesdb
--
Filed Under:
Cash Games