Published on February 22nd, 2008 10:44 pm EST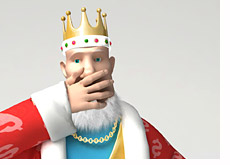 It appears as though there is a good chance that the identity of "seda1" has finally been revealed.
"seda1" has engaged in some high stakes No Limit Hold'em battles on Full Tilt Poker with Phil Ivey in the past few months. The two battled back and forth until Ivey finally had a breakthrough session, winning $600k from "seda1".
After this session, people really began to speculate as to who "seda1" could be. "seda1" obviously had deep pockets and didn't seem to be a particularly strong player, leading many to speculate that "seda1" could in fact be a celebrity or professional athlete.
The fact that Ivey seemed to know "seda1" personally led to speculation that it could be a professional poker player who wished to remain anonymous, perhaps due to an exclusive deal with another online poker site. Barry Greenstein was a name that popped up often, along with Daniel Negreanu and Ted Forrest. The problem with those theories is that "seda1" didn't seem to be a particularly strong player, and you would have a hard time making a case that any of those three players are weak.
Next, speculation moved to the world of sports and entertainment. Was it a professional athlete? Was it someone like Jay-Z? Jay-Z seemed to be a common theory that was espoused by many.
It seems as though the true identity of "seda1" is likely to be Shawn Sedaghat.
Sedaghat is a wealthy businessman who has been known to play in some high-stakes poker games. He reportedly took millions of dollars off of Ron Meyer, long-time head of Universal Studios, according
to this article
.
Sedaghat won $29,925 at the 2005 World Series of Poker Main Event, which is the only cash that I can find to his name.
Sedaghat was formerly the President and Chief Executive Officer of Seda Specialty Packaging until the company was purchased by CCL Industries, Inc. on June 16, 1997.
SEC Document here
The evidence would certainly point to "seda1" being Sedaghat, which is sure to disappoint many who had been hoping for a celebrity or professional athlete to have been behind the alias.
Obviously this is all just speculation and hasn't been confirmed.
Link below to the 2+2 thread that revealed this information:
2+2
--
Filed Under:
Cash Games
|
Players In The News