Published on March 3rd, 2008 1:08 am EST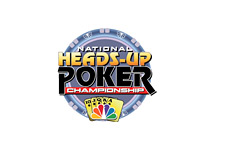 After coming agonizingly close to winning the National Heads-Up Poker Championship in 2005 and 2006, Chris "Jesus" Ferguson finally took down the tournament in 2008, claiming the $500,000 first place prize in the process.
This was Ferguson's third time making the final table of this event. In 2005, he defeated Cyndy Violette, Gus Hansen, Mimi Tran, TJ Cloutier and Mike Sexton en route to a final table appearance against Phil Hellmuth Jr. Hellmuth Jr. defeated Ferguson 2-1 in the best of 3 final table, taking down the $500k first place prize in the process.
In 2006 Ferguson made the final table of the event once again, this time losing to Ted Forrest in the finals. He beat an impressive array of opponents en route to the final table, besting Freddy Deeb, Chip Reese, Josh Arieh, James McManus and Huck Seed. While it was certainly impressive that Ferguson made two consecutive final tables, he was probably more than a little frustrated that he wasn't able to win the event.
In 2007, Ferguson didn't get out of the first round, losing to Scott Fischman.
In this year's event, Ferguson defeated John Juanda, Gavin Smith, Mike Matusow, Jonathan "FieryJustice" Little and Phil Ivey en route to his third final table appearance at the event. This time his final table opponent was to be Andy Bloch.
The best of three battle needed a third game as the two players split the first two matches. The final hand of the tournament came when Ferguson raised pre-flop holding pocket Jacks and Andy Bloch called with 10-4 of spades. The flop was 10 7 3 with two spades, giving Ferguson an overpair and Bloch top pair with a flush draw. Ferguson bet out, Bloch check-raised and "Jesus" called. The turn was the 7 of hearts, giving both player's two pairs. Ferguson pushed all-in and Bloch finally called after a number of minutes. The river was the 7 of clubs, giving Ferguson the higher full house and the victory.
Ferguson took down his first National Heads-Up Poker Championship in his third trip to the final table. Andy Bloch received $250,000 for finishing in second place, while Huck Seed and Phil Ivey finished in third place for $125k each.
Phil Ivey wrapped up an especially impressive week, winning the L.A. Poker Classic and then motoring back to Vegas to play the next day in the Heads-Up Championship, where he ended up winning an additional $125k. All in all, it was a $1.72 million dollar week for Ivey.
All in all, the tournament was completely dominated by members of Team Full Tilt Poker. By the time the quarterfinals came around, there was only one player remaining that wasn't a member of Team Full Tilt (Orel Hershisher).
The players at the event seemed to have a really good time and it should make for some interesting television. The first episode of the tournament will be aired on April 13th, and will run each Sunday until the final table episode in May.
--
Filed Under:
Tournament Results