Published on March 15th, 2008 2:51 am EST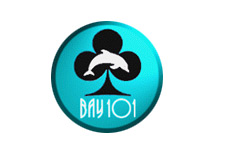 Brandon Cantu dominated from start to finish at the final table of the 2008 Bay 101 Shooting Star main event, overcoming a tough final table that included the likes of Jennifer Harman-Traniello and John Phan. In the end though, no one could come close to putting a dent into Cantu's huge stack, and he was never in any real danger of being knocked out on the final day of play.
Cantu win $1 million dollars in cash and the WPT title for taking down this event. He also receives an additional $30,000 in bounties for knocking out six "Shooting Stars" and $10,000 for finishing Day 1a as the chipleader. All in all, a very impressive performance for Brandon Cantu. He is now a WPT champion and WSOP bracelet holder, as he took down a $1500 No Limit Hold'em event at the 2006 World Series of Poker for $757,000. He left an unfavorable impression on many people at the 2006 event; it will be interesting to see whether or not he has matured since then.
Steve Sung finished in second, receiving $585,000 for his efforts. He could never overcome the massive stack that Cantu possessed in heads-up action, and ended up being eliminated when he pushed all-in holding pocket threes and was called by the pocket fours of Cantu. The pocket fours held up, and Cantu was the winner.
Jennifer Harman-Traniello went out in third place, collecting a total of $330,000. She was nursing a short-stack and pushed all-in, holding A-K offsuit, and was called by the pocket nines of Brandon Cantu. The first card out was the King of clubs, so Harman was looking good - however, a nine came on the flop as well, and Harman-Traniello would need a miracle to stay alive. The river brought the King of spades, but that was too little, too late, and Harman-Traniello was eliminated in third place.
Noah Jefferson went out in fourth place for $265k. He called an all-in from Steve Sung holding the A-K of diamonds, and was up against the pocket sevens of Sung. The flop and turn improved neither player while the river brought the seven of spades, giving Sung a set of sevens and eliminating Noah Jefferson in fourth place.
Michael Baker was eliminated in fifth place, collecting a total of $200k, after a rather curious hand with Brandon Cantu. Baker has a very healthy stack and got into a pre-flop raising war with Brandon Cantu. The flop came Q-10-2 with two diamonds. Cantu moves all-in and Baker, after a couple of minutes of contemplation, ends up calling. Cantu flips over pocket aces, and Baker flips over K-3 of diamonds for a flush draw. The turn and river bring no help, and Baker goes out in fifth place. He'll be thinking about that hand for a while.
John Phan went out in sixth place for $135k, after getting his short stack in the middle with Q-8 of diamonds. Noah Jefferson called from the big blind holding pocket sixes, and Phan didn't improve.
As mentioned, Cantu had a huge stack on the final day of play and was never in any trouble. He accumulated his massive stack after winning an amazing 17 hands in a row at the end of yesterday's play, giving him a towering stack heading into the final day of play. A total of 376 players took part in this event.
--
Filed Under:
Tournament Results