Published on March 19th, 2008 10:30 pm EST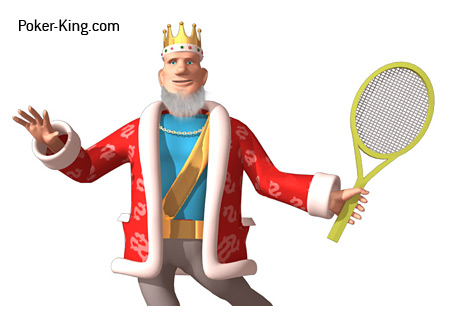 Alright, in case you haven't been following this story, here is what has happened so far (to the best of my knowledge):
-Doyle Brunson made some offhanded comment about how he would "swim a river" to play "the Internet stars" in a real cash game
-someone relayed this quote to Patrik Antonius, substituting in "Patrik Antonius" for "the Internet stars"
-Antonius made a challenge to play Brunson at "any game" for "any amount" in the latest issue of Cardplayer magazine
-Brunson responded by saying that he accepts the challenge, even though he doesn't particularly like battling great players in heads-up matches
-he goes on to say that he has 7-10 different games that he has played for high stakes, and that Antonius may have made a mistake when he said he would play "any game" for "any amount".
-Antonius makes mention of the match in his latest blog posting, saying that he and Doyle are going to "iron out the details"
-Doyle, in his latest blog posting titled "Bye Bye Patrik :)", says that he promises not to back out of the battle if he can pick the games, and if he loses, then he'll seriously consider retiring
It sounds as though this match will actually go forward. There are heads-up challenges issued all the time in the poker world, but rarely do they actually pan out. The fact that everyone is talking about this battle leads me to believe that it will actually happen. I don't believe that
Antonius
would back out, even if Doyle gets to choose the games.
Both players have indicated that they would be more than willing to play for a seven figure sum of money. I can only imagine that the side action on this game would be even larger, as the other top pros in the world will surely pick sides as well.
Most people seem to be of the opinion that Antonius will "steamroll" Brunson. That's their opinion, but I would disagree whole-heartedly. Antonius may end up winning in the end, but Brunson will be an incredibly tough challenge. If Brunson gets to pick the games then I would certainly give Brunson the edge in this match-up, just based on his experience in the less popular games that Antonius might not be as strong at.
If this were strictly a heads-up No Limit Hold'em and Pot Limit Omaha heads-up battle, then I could see giving the edge to Antonius. He is one of the top heads-up players in the world in both games. When you start adding an additional 7-8 games to the mix, it's an entirely different story. How anyone could believe that Antonius would "destroy" Brunson in a challenge that would involve a number of different games is beyond me.
It seems to me like the logical time for this match to go down would be during the World Series of Poker that begins in late May. I would expect that we will hear some more concrete details of the proposed match-up over the next month or so.
Brunson is a 10 time WSOP bracelet winner who has logged a tremendous amount of hours playing nearly every poker game under the sun. If the heads-up battle involves at least half a dozen different games, then I'm picking Brunson to win. What do you think?
--
Filed Under:
Cash Games