Published on March 29th, 2008 5:22 am EST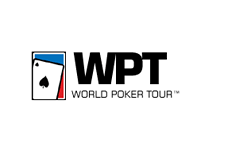 Lee Markholt overcame an extremely tough ten-handed final table that included the likes of Phil Ivey, David "The Dragon" Pham and Michael "The Grinder" Mizrachi to take down his first ever World Poker Tour title. Markholt overcame 260 other players to take down the $493k first place prize. David "The Dragon" Pham finished in fifth place for 93k, Michael "The Grinder" Mizrachi finished in seventh place for $75k and Phil Ivey finished in 10th place for $46k. This was the first time ever that Phil Ivey had cashed in a World Poker Tour event and not made the TV final table.
This was Lee Markholt's fifteenth WPT cash and first ever victory. Bryan Devonshire came in second, collecting $271k for his efforts. Heads-up play only lasted two hands. On a board of 4-3-2-J, Devonshire made the fatal mistake of coming over the top of a Markholt raise holding just 8-4 with no flush draw. He quickly learned the bad news as Markholt flipped over J-4 for two pair, and Devonshire was drawing dead.
Zach Hyman, crippled from an earlier encounter with Lee Markholt, went out in third place after pushing all-in holding the K-J of hearts. Devonshire called from the big blind and the race was on. The board brought no help to Hyman and he collected $150k for his third place finish.
Jason Potter was eliminated in fourth place after his pushed his very short stack all-in holding A-3. Hyman called with A-5 (with the ace of spades). The flop came all spades and the river brought a fourth, giving Hyman the flush and the win in the hand. Potter collected $103k for his efforts.
David "The Dragon" Pham went out in fifth place after calling an all-in from Lee Markholt after a flop of A-Q-7. Pham held A-2 for a pair of aces, but Markholt had him outkicked with the A-10 of hearts. The turn brought the ten of clubs and Pham was drawing almost dead (only a queen could chop the pot and save him). The river was the two of spades, giving both players two pair, and Pham was eliminated in fifth place for $93k.
Jeff DeWitt was eliminated in sixth place for $84k after getting into a confrontation with Lee Markholt. After a flop of K-7-5 with two diamonds, DeWitt came over the top of a Lee Markholt bet, pushing his short-stack all-in. Markholt thought for a while and eventually called holding pocket Queens. The board bricked out and DeWitt was eliminated in sixth place, collecting $84k.
The final table of this event had the potential to be absolutely loaded with stars, as Phil Ivey, Michael Mizrachi, David "The Dragon" Pham and Chau Giang all made the ten-handed final table. However, only one of these players made the TV table (David Pham).
Speaking of Pham, he is off to another great start this year and is in the top three of the Cardplayer POY race. He already has five cashes which includes a fourth place finish at the 2008 PCA. Pham is easily one of the most consistent players out there.
As mentioned, this event ended Phil Ivey's streak of making it to the TV final table in every WPT event that he has cashed in.
--
Filed Under:
Tournament Results