Published on April 10th, 2008 5:43 am EST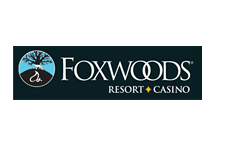 Erik Seidel outlasted a field of 345 other players to take down the 2008 Foxwoods Poker Classic on Wednesday, taking home a first place prize of $992,890.
Erik Seidel has to be considered one of the most under-appreciated poker players in the world today. All he does is win. He is a low-key guy, preferring to fly under the radar, and that likely suits him just fine.
His resume is really unbelievable. With this victory, Seidel now has over $9 million dollars in total lifetime cashes. He has eight World Series of Poker bracelets, 48 lifetime cashes in the WSOP and a World Poker Tour victory. He recently finished in second place at the Aussie Millions main event for just under $900k. All of these great results, yet no one really talks about Seidel when they discuss who the top tournament players in the world are. Seidel should be near the top of any list.
Seidel entered heads-up play against Robert Richardson the dominant chip leader, and it took only one hand to finish the tournament off. After a flop of A-K-9 rainbow, Seidel led out and Richardson called. The turn card was the eight of hearts, and Richardson moved all-in. Seidel called, holding A-J for top pair. Richardson showed 9-7 for a pair of nines and would need some help. The river card was the King of diamonds, and Seidel took down the tournament and the $993k first place prize. Richardson took down $559k for his second place finish.
The final table lasted 229 hands, which is quite long for a World Poker Tour final table. Three-handed action seemed to last forever. Andrew Barta ended up going out in third place for $281k. He was crippled after getting into an all-in confrontation with Erik Seidel. Seidel held pocket jacks and Barta held A-Q offsuit, and both of the players moved their chips into the middle pre-flop. The flop brought a Jack, and Barta was practically drawing dead. The turn brought no help for Barta, and he was eliminated in third place.
Frank Cieri went out in fourth place for $200k when he moved all-in with his short stack, holding the Q-7 of clubs. Robert Richardson called from the big blind with K-6 offsuit. A six came on the flop, putting Richardson even further out in front in the hand, and the turn and river brought no help for Cieri.
Adam Katz went out in fifth place for $151k after he was eliminated by Robert Richardson. The two players got their chips in the middle after a flop of Q-6-5, with two hearts. Richardson held the K-7 of hearts and Katz held Q-J for a pair of queens. Richardson was hoping for a heart to complete his flush, or a King to give him top pair. His prayers were answered when he spiked a King on the river, eliminating Katz from the tournament.
Ted Forrest was eliminated in sixth place for $103k after his pocket jacks were unable to improve against the pocket aces of Robert Richardson. The two players got all of their chips into the middle pre-flop, and Richardson triumphantly showed the table his pocket Aces. Forrest wasn't able to hit his miracle card and was eliminated from the tournament.
All in all, a very long and grueling 2008 Foxwoods poker Classic final table. Congratulations to Erik Seidel on his victory.
--
Filed Under:
Tournament Results